Where the world gathers for
plating, anodizing, & finishing Q&As since 1989
-----
Brightness measurement and surface finish correlation
Q. Our company produces equipment for the Bio-Pharm industries which is very sensitive to surface finishes. Our product is machined, mechanically polished and in some cases electropolished to achieve specified surface finishes. Our products have complex shapes that are sometimes difficult to use traditional profilometer type measurement.

The quantitative measure of brightness or shine has been discussed as a possible quality measurement. Is there a technology to quantitatively measure brightness or shine, and also can these measurements indicate other surface characteristics?
Paul McClune
- Lancaster, Pennsylvania
2001
A. I don't have a direct answer to your question about reflectivity versus surface finish. I would like to let you know that there are other methods for evaluation of surface finish that may work better on complex parts than surface profilometry. There are non-contact optical measurement methods that can account for irregular shapes to give very accurate surface measurements. We have also used surface replicas to obtain samples for surface roughness evaluation on internal surfaces and other inaccessible locations.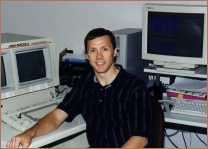 Larry Hanke
Minneapolis, Minnesota
A. Paul,

Brightness or whiteness can be measured with a glossmeter, that measures, if I'm not wrong, the reflectance of light at different angles.Calibration is made on a white glossy enamel and, on the other side, on black paper. There are many companies producing glossmeters. Of course brightness is the reverse measure of mat-ness.

Good luck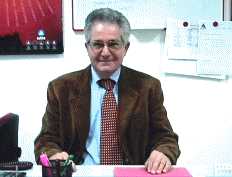 Francesco Cicchetti
- Sulmona, Italy
A. There is a company in Texas (Graphics Arts Manufacturing company) who makes a Reflectance Densitometer that is the standard technique to measure the brightness of silver plated surfaces in the electronics industry. Silver readings of 0.4 or less are called matte, 0.4 to 1.1 are semi-bright and higher readings are called bright. Hopes this helps.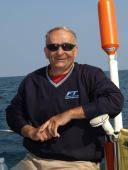 Pat Mentone
St Paul, Minnesota
A. Check out www.labsphere.com
lee
londonderry, new hampshire
2001
Ed. note: We've been building a legacy of aloha & camaraderie here that is incompatible with anonymity;
everyone is welcome to read anonymously, but is asked to only post with their real name :-)
? REFLECTIVITY AND SMOOTHNESS

YOU ARE STANDING ON A DOCK LOOKING AT A REFLECTION OF THE SUN. WHICH SURFACE WILL SHOW MORE LIGHT, THE SMOOTH OR THE ROUGH WAVELETS?

I CONTEND (WITH NO PROOF) THAT LIGHT REFLECTION CAN BE VERY MISLEADING AS A GAGE OF MACHINING SMOOTHNESS. REFLECTIVITY IS A PROPERTY OF THE SURFACE AT THE MICRO LEVEL - BELOW THE MARKS MADE BY MACHINING. IT CAN BE A GAUGE OF FINE GRINDING AND POLISHING OPERATIONS BUT NOT OF MACHINING.

I'M A VETERAN TOOL MAKER AND TEACHER OF MACHINING. I CAN'T SAY EXACTLY WHEN I TOOK THIS TO BE TRUTH BUT IT'S BEEN WITH ME MOST OF MY 30+ YEAR CAREER. AM I WRONG?
MIKE FITZPATRICK
- ARLINGTON, Washington
---
---
Q. An interesting topic! My interest is in the determination of all (measurable) aspects of a plated parabolic reflector which account for the highest reflectivity. Our parts are vacuum metallized with aluminum with an added clearcoat for protection.

Aside from physical dimensions, how can I measure the "polish" or surface finish and correlate to (ultimately) a functional test for lumens, candlepower or "brightness"? Will a simple glossmeter (used in the powder coating industry) give any useful measurement?
Rick Gallagher
- Kempton, Pennsylvania
2004
---
---
Q. I am using a reflection densitometer to measure the plated Au brightness. Why the brightness number can be bigger than 1? I thought the definition for the brightness is the ratio of the reflected light to the incident light. If so, it is hard to believe that the ratio can be bigger than 1. Please help.
Jim
- San Jose, California
February 19, 2009
Ed. note: We've been building a legacy of aloha & camaraderie here that is incompatible with anonymity;
everyone is welcome to read anonymously, but is asked to only post with their real name :-)
---
---
Q. Dear Sir,

Our customer did a study and found that Dr. Lange >46% was similar to >1.0 Gam (Ni and NiNiP plating). However we are using Gam densitometer to measure the Ni & NiNip brightness.

Do you have any reference for Gam vs. Dr. Lange, or conversion table for our reference?

Lat Bahari
- Malacca, Malaysia
July 25, 2012
Q. Hello Lat Bahari,
Did you ever got a answer to your question? I have the same question -- maybe you can share with me some information?
J. F. Egervari
- Germany Baden-Württemberg
March 29, 2023
Ed. note: Lat's posting is quite old. We'll see if he is reachable and interested in responding, but don't count on it please :-)
A. Brightness and reflectivity are not the same though brightness depends on reflectivity. Mirrors used in telescopes have surface finish of the order of angstroms. When coated with aluminum they have a reflectivity > 90%. But they look almost dark. (I was surprised to note this when I coated such a mirror for the first time). That is because of specular reflection i.e. you see light from just one direction. However a crumpled sheet of aluminum foil looks quite bright and glittering. That is because light enters our eyes fro all directions. This would be so for any rough surface like a sheet of paper, snow clad terrain, painted wall etc. This is called diffused reflection. Brightness depends on surface roughness, spectral nature of the incident light and of course reflectivity of the surface. I suppose brightness is measured with reference to some standards. Then it could be >1 for some cases.
HR Prabhakara
- Bangalore Karnataka India
March 30, 2023
---
---
Q. We want to measure bright or dull finish of Nickel plated components. What is the measurement technique & which instrument we should use.

Sandeep
Sandeep Dhote
Ahmeadnagar, Maharashtra, India
October 12, 2016