Where the world gathers for
plating, anodizing, & finishing Q&As since 1989
-----
How to Passivate Copper
March 21, 2021
Q. Will TTA [ed note: tolyltriazole] impede on-line passivation of copper chiller tubes/
What is preferred method of on-line passivation for copper chiller tubes and duration of the passivation required?

Jack Bland
- king william, Virginia
March 2021
A. Hi. Passivation has been a troublesome word on this site because of its several imprecise meanings. In one sense passivation means essentially the same thing as corrosion prevention, in which sense TTA is a passivation agent. Am I misunderstanding in assuming that commercial antifreeze compounds for copper, which contain TTA or similar compounds, will be used in the chiller system anyway?
Chromates are another passivation agent for copper, but less common these days due to the toxicity of hexavalent chromium.
I have seen "-azoles" applied to copper components in a few applications, and it basically involved just a pretty quick dip in the range of 30-60 seconds; so when doing it on line I wouldn't think there's much to it but recirculating the solution for a short while.
Just what I've seen in my limited experience, so further comments are encouraged :-)
Luck & Regards,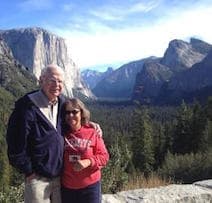 Ted Mooney
, P.E. RET
Striving to live Aloha
finishing.com - Pine Beach, New Jersey
---
---
↓ Closely related postings, oldest first ↓
---
---
1999
Q. Hello, I'd like to know if it is possible to passivate copper powder. Thanks.
Julie Levesque
- Quebec, Canada
1999
A. Yes, copper can be chromated or treated with benzotriazole.
However, the surface area of "powder" is so high that the reactions can be much different than people expect (faster acting, explosive, dangerous). Reactions can be exothermic, which then heats up the reactants making the reaction faster in a feedback loop ... so you need to exercise extraordinary care that whatever reactions you perform on powder don't get away from you.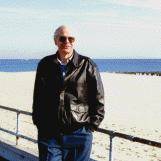 Ted Mooney
, P.E.
Striving to live Aloha
finishing.com - Pine Beach, New Jersey
---
---
Citric acid for passivation of copper?
1999
Q. My company is using a dilute citric acid bath to passivate copper after etching. We then assemble these passivated components into a can, then extrude the product into a rod. My question is this: What is the citric acid doing to the surface of the copper to slow oxidation? Will this hamper bonding between the components in the subsequent extrusion?
Robert Hentges
- Carteret New Jersey
1999
A. Robert, citric acid is a chelating agent which is often used in plating industry. Recently it is used in the formulation passivating stainless steel because citric acid is helpful to remove iron existing in the oxide film on stainless steels. I believe citric acid is helpful to clean the copper surface rather than passivate copper. Actually citric acid tends to remove the oxide film on copper surface instead of forming oxide film. Ling
Ling Hao
- Grand Rapids, Michigan
---
2002
A. I have been working with copper and citric acid extensively. The pH value at which you are conducting your process may very much influence the results you are obtaining.
Venkata Gorantla
- New York
---
---
2001
Q. How long does it take to form a substantial oxide layer on copper? How can this be inhibited without adding a coating?

Thank you!
Dave Bucka
- Industry, California, USA
---
---
2001
Q. My company makes components of copper for use in radio transmitter facilities. These are large (some of our coils can go to 2" tubing four feet in diameter and six feet long). Here are some typical units: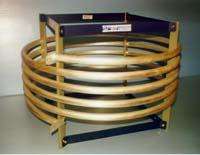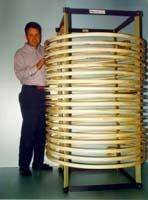 Traditionally, these parts have been silver plated to increase high-frequency conductivity and prevent corrosion (some are used in open applications). We have recently had a suggestion that our silver plating procedure could be eliminated by using a technique to "passivate" the copper. However, none of our suppliers seem to offer much help.

Does anyone have pointers to references or suppliers, or any comments on the appropriateness of this approach to our type application?
Lawrence Behr
- Greenville, North Carolina
2001
A. Mr. Behr -

Passivation, as we typically discuss it on this forum, does not occur for copper. What your colleagues may be referring to is the application of corrosion inhibitor to the copper. Corrosion inhibitors are chemicals that typically react with the metal substrate to form a barrier to keep the corrosive environment from the metal, much like passivation in stainless steel alloys.

I would recommend that you surf around the suppliers listed on this web site for inhibitors to see if something will meet your requirements.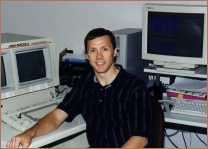 Larry Hanke
Minneapolis, Minnesota
2001
A. As Mr. Hanke explains, there's 'passivation' and then there's 'passivation'. There is the passivation that is a virtually permanent surface enrichment, such as is employed on stainless steels. And there are the conversion coating processes, such as application of chromates to zinc plating, that are sometimes referred to as passivation.

A good corrosion preventative dip for copper is benzotriazole. The next step up would probably be a chromate conversion coating of the copper. Whether either is really good enough for your outdoor exposure, however, is something you would have to actually test.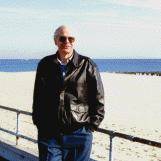 Ted Mooney
, P.E.
Striving to live Aloha
finishing.com - Pine Beach, New Jersey
A. I assume, if you make antennas one at a time, in a shop and these are mostly hand built, that you could use the cream form of wipe-on silver plating called "Kool-Amp". This is intended to use as an assist, for making up low resistivity mechanical (bolted) connections in buss bar, but might work for you here for appearance/corrosion improvement.
W. Carl Erickson
- Rome, New York
2001
A. Having some knowledge of transmission theories, it concerns me about removing the silver "skin" which actually participates in the transmission mechanism. Having higher conductivity, it dissipates less and transmits more energy. Otherwise the surface may transmit more noise. I suggest checking with and expert in the electrical engineering dept. at a nearby univ.
Mandar Sunthankar
- Fort Collins, Colorado
2001
---
2001
A. You may use benzotriazole; that is a good corrosion inhibitor for copper & its alloya. A few grams per liter works.
Jason Wu
- Hong Kong SAR
April 19, 2010
A. There is a section in the 25th edition of the Machinery's Handbook .
... Etching and Coloring Metals, Passivation of copper
It explains and answers your questions...
It basically explains how to achieve a patina using chemicals vs. natural aging... this film then prevents further corrosion... Not sure what this does to the electrical performance...
Joe Rothwell
- Syracuse New York
---
---
Multiple threads were merged: please forgive repetition, chronology errors, or disrespect towards other postings [they weren't on the same page] :-)
---
---
2005
Q. Hello

Dear Sir/ Ma'm

I want to know, how we can passivate copper plates and tubes in this condition that these materials are used in heat exchangers.

Best regards
Naser Notash
Bic - Tehran, Iran
---
A. Hi, Naser. If it's a closed loop heat exchanger with a recirculating solution containing antifreeze with corrosion inhibitors for copper, I don't think further action is necessary. If for some reason corrosion continues anyway, I think you could plate these components, possibly with electroless nickel, if you want real corrosion resistance. Treatment with benzotriazole or chromate gives a little temporary protection, but then you have to think about possible toxicity with the chromate.

Regards,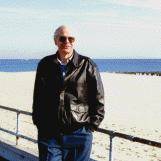 Ted Mooney
, P.E.
Striving to live Aloha
finishing.com - Pine Beach, New Jersey
---
---
February 16, 2012
Q. Be-Cu Bellows? We are having Bromine-containing flux induced corrosion issues.

I am looking at 1% wt Benzotriazole ... what time/temp for dip treatment?
Jeff Schroeder
- Riverdale, New Jersey, USA
A. Hi Jeff. To my limited experience & knowledge, benzotriazole requires only a quick dip (let's say 30-60 seconds with swishing around to minimize air bubbles), at ambient temperature.
Luck & Regards,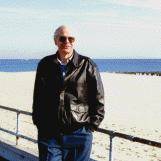 Ted Mooney
, P.E.
Striving to live Aloha
finishing.com - Pine Beach, New Jersey