topic 6982
What buffing creates matte finish?
2001
I am a manufacturer of polishing mops / buffs. many of my buyers require polishing with ' matte finish'. Please advise me what type of buffs to manufacture so as to get a matte finish.
T hanks for your time.
ASHOK MALLUR
- Bangalore, Karnataka, INDIA.
---
2001
The compound that is used on the buff is what will give you a matte finish. The compound that I am familiar with is a greaseless compound which can be purchased from just about any compound manufacturer.
Robert Andris
plating shop - Long Island City, New York
---
2001
The easiest way to achieve matte finishes these days is to use nonwoven products. However, you can also achieve results with cotton or equal wheels plus an abrasive compound such as tripoli [link to product info at Amazon by ed.] or equal. Suggest you talk to compound mfr.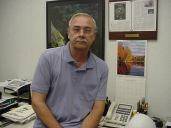 AF Kenton
Hatboro, Pennsylvania


If you have a question in mind which seems off topic, please Search the Site