topic 6949
Finishing equipment for small aluminum parts
2001
We need to make a decision about buying polishing/deburring equipment to polish/deburr/finish small pieces made of 6061-T6 Aluminum machined in automatic screw machines, we need very good finishing and most important, two clean and burr-free internal threads of M8X1 and 0.210"X36 TPI. What kind of equipment would be the most suitable and cost-effective for this application.
Thanks.
Sergio R.
- Monterrey, Mexico
Ed. note: Only generic, technical responses will be published. Finishing.com's supporting advertisers who offer suitable equipment may wish to respond privately to Sergio.
---
2001
Sergio You failed to mention the maximum size of the parts you want to process, quantity/hr.or day and what surface finish you require on finished part. Is the hole through hole or blind? Does part get anodized? This is important for selecting the right equipment or size machine.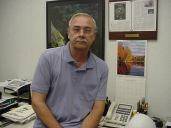 AF Kenton
Hatboro, Pennsylvania


If you have a question in mind which seems off topic, please Search the Site