topic 6940
Activation of Nickel for Hard Chrome Plating
2000
I am trying to plate hard chrome over an electrolytic nickel plated substrate. The part is very large, and unfortunately I don't have a spare tank of sufficient size to formulate an activating solution. Is there anyway I can activate the part without going to the added expense of purchasing a new tank and formulating a separate bath? For instance, could I reverse the part in the chrome tank before plating to remove the oxide layer?
Mark Wilson
- Pacolet, South Carolina
---
First of three simultaneous responses-- 2000
Mark.
Try to use 6,5 A/dm2 anodic etching for 5 minutes in chrome solution. 2 A/dm2 cathodic for 5 minutes 6,5 A/dm2 for 5 minutes and slowly rise the current. You must let the part obtain the chrome solution temperature before you start the etching.
regards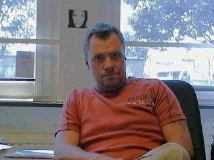 Anders Sundman
3rd Generation in Plating
Consultant - Arvika, Sweden
---
Second of three simultaneous responses-- 2000
Mark,
First you didn't say if you were plating the nickel, If you plating the nickel and having trouble with the activating the surface, don't let the part dry, if you can keep it wet this will slow passivation of the nickel. If the nickel is still fresh, allow the nickel sit in the chrome tank for 1 to 2 minutes, strike hard (3 amps / Sq in) with the chrome solution then ramp down to plating amps (2 to 2.5 amps / sq. in.) this will help.
If the Nickel has sat for a while Plated in different areas / shops, etc. Hand scrub part with pumice and then hand scrub with a Acid activator rinse and do not let the part dry, get into plating tank ASAP, strike with chrome solution.
If the nickel E/N try fluoboric acid and rinse.
Chris Snyder
plater - Charlotte, North Carolina
---
Third of three simultaneous responses-- 2000
Dear Mark, You don't need any activating solution. Try this:
Clean the nickel plated part,put it in your hardchrome tank and leave it in the tank without current for appr. 15 to 20 minutes to be sure, that the part has the same temperature as the hardchrome catalyst.
Than start your rectifier, beginning at 0 Volt and go bit by bit very carefully up to approx. 2.5-3 Volts.
At a certain tension somewhere between 1.5 to 3 Volts (depending on the condition of your catalyst) you will notice some H2 starting to develop.
As soon as you see the H2 coming, you leave the rectifier in this position for approx. 2 minutes.
Than you can go up to the required current to plate the chromium layer.
Good luck.
Roel Jaarsma
- Hengelo Netherlands


If you have a question in mind which seems off topic, please Search the Site