topic 6935
Stainless steel anodise or chrome?
2000
can you tell me what you can do with stainless steel , can you anodise it ? or chrome it , its going to be used in a marine environment, its a tie rod between two outboard motors
kevin sarney
- Boston, Massachusetts
---
2000
Kevin:
I am assuming, if it goes into a marine environment, that it is a good grade of stainless like 316.
Normally, you would passivate stainless steel. This is enriching the surface with chromium, so that it will resist corrosion better. There are a number of ways to do this, including safe and easy ways with citric acid based materials. You can see our web site for complete details on how to do it.
Regards,
Lee Kremer
Stellar Solutions, Inc.
McHenry, Illinois
---
2000
Kevin,
I'm not a plater and hence have no axe to grind.
I'd leave the stainless alone and, if I wanted it plated at all, then I'd just use nickel as it is the nickel content in stainless steel, not/never the chrome, that gives it resistance, somewhat, to seawater.
If it not immersed in the sea, I guess you could slip over some vinyl (sic. PVC) flex tubing to protect most of it and then coat the threaded ends with RTV silicon. Or you could just leave it alone, do nothing and not waste $$$.
Freeman Newton
White Rock, British Columbia, Canada
(It is our sad duty to
advise that Freeman passed away
April 21, 2012. R.I.P. old friend).
---
2001
Definitely go with type 316 for marine environment. In addition to the nickel you have the moly. Anodizing or plating stainless defeats the purpose of using stainless in the first place.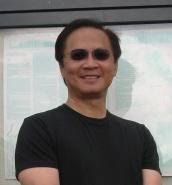 Michael Liu Taylor
specialty stainless steel distributor
Dallas, Texas
---
2001
Anodizing of stainless steel is done as a decorative colorizing process, but I would share Mr. Taylor's concern that it might not hold up in this environment. Stainless steel can be chrome plated for appearance if desired (some upscale automobile trim is chrome plated stainless steel)
Ted Mooney, P.E.
finishing.com
Pine Beach, New Jersey


If you have a question in mind which seems off topic, please Search the Site