topic 6885
Passivation of Titanium
(2000)
Q. Titanium alloy screws (implants) are passivated in nitric acid for a minimum of 35 minutes. Is there a maximum length of time that the screws can remain in the bath without adverse effects? Is there a relationship between growth of the oxide layer and passivation time?
D. Sudduth
- Largo, Florida
---
(2000)
A. Mr. Sudduth:
"Passivation" of Titanium is totally different than passivation of stainless steel. The use of nitric acid to passivate titanium is only to remove any iron or other exogenous materials from the surface. The oxide layer on Titanium forms very quickly and all by itself when exposed to air. Since there is no iron in the base metal, there is no enrichment of the surface layer like there is with stainless steel, where the surface layer is enriched with chromium.
So, the answer to your question is that it will not help to leave it in the nitric acid for a longer time, but it could etch away some of the Titanium. So, you do not want to leave it in too long. It may be safer and better to use a citric acid based material for the passivation. This will not etch the titanium, but give excellent removal of iron and other exogenous materials.
Lee Kremer
Stellar Solutions, Inc.
McHenry, Illinois
---
March 26, 2008
A. Hi,
Titanium should not even be passivated, and in citric acid is dangerous for titanium because crack corrosion can build up in the material.

Regards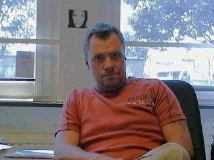 Anders Sundman
3rd Generation in Plating
Consultant - Arvika, Sweden
---
March 28, 2008
A. You can treat titanium in Nitric acid for many hours, and nothing will happen, since titanium is passive in nitric. Speed of oxide layer formation is close to zero. In order to increase thickness of passive film you need to either use stronger oxidizing agents like hydrogen peroxide, persulfates, or switch to electrochemical passivation.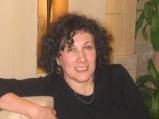 Anna Berkovich
Russamer Labs
Pittsburgh, Pennsylvania
---
---
(2001)
Q. I'd like clarification of the concentrations for both the NO3 and Citric acid passivation treatments for titanium. Is there a recommended pre-clean such as NaOH?
David R
[last name deleted for privacy by Editor]
- Methuen, Massachusetts
---
---
March 25, 2008
Q. Is there an ASTM, Mil-Spec, etc., that covers titanium passivation?
Frank Harris
R&D engineer - Boca Raton, Florida USA
---
March 28, 2008
A. Frank,
None that I have ever been able to track down.

Again, "passivation" of titanium is for removing contaminant iron that may otherwise turn into surface rust later on, in a similar fashion to the removal of surface iron from stainless steel during passivation. So the same general procedures used for stainless apply to titanium as well.

Citric acid is NOT dangerous to titanium.

Ray Kremer
Stellar Solutions, Inc.
McHenry, Illinois
---
---
April 28, 2009
-- this entry appended to this thread by editor in lieu of spawning a duplicative thread
Q. Hi,
I work in the orthopaedic medical device industry.
We currently passivate all products -- this includes non stainless steel products such as Titanium. I know the chemistry about removal of free iron and formation of an oxide layer, the later of which will not happen on Ti.
Basically does anyone have any info on passivation of non ferrous metals in the medical device industry. Does it need to be done? Know any standards?What is it for?
I ask as our products are plasma coated and are shot blasted, cleaned, passivated and then coated. I am looking to change the passivation to before shot blasting - or getting rid of altogether on Ti products.
I think one reason is that if any ferrous tooling is used by mistake, the passivation will remove any iron contamination, which would mean it is OK to passivate before shot blasting. Another reason may be any iron impurity bought to the surface of the Ti by shot blasting will be removed, in which case it's not OK to passivate before shot blasting.
I have never been able to detect any free iron on the surface of Ti using copper sulphate.
Can anyone help?

Cheers
Jim
Jim Baker
Validation manager at medical device manufacturer - Gloucester, UK
---
April 30, 2009
A. Considering that Ti will oxidize with time in air, I would be a bit surprised if a strong oxidizing acid would not give at least a minor coating.
If you are shot blasting with steel shot, passivation before blasting would be a waste of time. I would find the use of steel shot a bit disturbing.
James Watts
- Navarre, Florida
---
May 1, 2009
A. Review the applicable ASTM standards. You will see that talk of the "passivation" of Ti and its alloys is something of a misnomer.

Acid processing of Ti is more oriented to the removal of undesirable "alpha case" and surface contaminants, as opposed to the use of the term "passivation" in the context of stainless steels.

Dave Wichern
Consultant - The Bronx, New York
---
May 8, 2009
Q. Dave, I always thought that removal of "alpha case" required a fluoride containing acid.
It seems to me that there have been letters in the past where "passivation" of Ti was required. It sure seemed to me that it was NOT the normal use of the word "passivation".
James Watts
- Navarre, Florida
---
May 13, 2009
A. Yes, it absolutely does require the use of HF, or NH4HF2.

The topic of 'what does passivation mean?' has been debated ad nauseum on the site here. Some seem to think it means the formation of an enhanced layer of passive oxides on a stainless steel surface. This is the nitric acid faction.

Others seem to believe that it is simply the removal of iron rich surface smears and foreign contaminants. This is the citric acid faction.

Which is right? I don't pretend to know. But neither applies to Ti and its alloys, which spontaneously form nicely passive oxides on simple exposure to air.

Dave Wichern
Consultant - The Bronx, New York
---
---
June 8, 2012
Q. I read somewhere that nitric acid passivation of nitrided stainless steels reduce its corrosion resistance.

Is this applicable to Ti-6Al-4V alloy ?
Can nitrided Ti-6Al-4V alloy be passivated using Nitric acid ?

Appreciate your opinion help on this.

Thanks
Ravi
Ravi Kumar
- Cleveland, Ohio, USA


This public forum has 60,000 threads. If you have a question in mind which seems off topic to this thread, you might prefer to Search the Site