topic 6875
Seeking info on re-anodizing my yacht mast
2000
I have an anodised yacht mast twenty feet, boom etc which is slightly pitted. Is it possible to re-anodise without harming strength or making the pitting look even worse.
Wayne fry
- adelaide south Australia
---
2000
Wayne,
Yes, this is indeed possible. Of course, the mast will have to be removed from the boat, and all non aluminum components should be removed (bolts, screws, etc..) Unless the mast can be broken down into smaller sections (forgive my ignorance, I'm not a sailor), you will need to call around and find an anodizer with fairly large tanks to handle the job. If the pitting isn't too severe, they can be manually buffed out, after stripping, and prior to re-anodizing. The anodizing process, if done properly, will not make the existing pitting any worse. The part will need to be stripped 1st, which will remove a small amount of the substrate, but probably no more than .001"-.002" (depending on the thickness of the original coating), which, I wouldn't think would weaken the mast at all, but then, again..I'm not a sailor. Ask around, and you may find an anodizer that uses a Chromic/phosphoric acid based stripping solution which can be used to strip the mast without any attack on the substrate.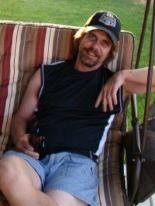 Marc Green
anodizer - Idaho


If you have a question in mind which seems off topic, please Search the Site