topic 6818
Selective masking to survive Al anodising process
2000
Need to confirm the existence and source for a masking paint to survive aluminium anodising.
Here's the process, proposed for an ALU extrusion
1. Iridite (Chem conversion)
2. Apply masking paint to selected area inside 0.08 in x 0.3 deep slots.
3. Anodise
4. Remove masking paint, leaving a conductive Iridite oxidation protective coating on an otherwise non conductive anodised part. (peel off mask? , chemical removal?)
looking forward to some confirmation
Drew Phillips
power systems - Penang, Malaysia
---
2000
That's how ya do it! Seriously...that's how I do it, and as long as you have a clean, chromated surface, and a quality maskant, it will work great. Just allow plenty of cure time for your paint.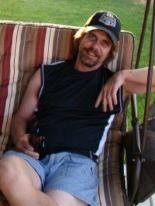 Marc Green
anodizer - Idaho
---
2000
There are both peelable maskants and ones that do not peel available.
Tim Cornelius
- Texarkana, Arkansas USA


If you have a question in mind which seems off topic, please Search the Site