topic 6811
Anodize type III clear - sticky
2000
periodically, complaints of a sticky feel to anodize type III coating have been experienced. this is unacceptable to our customer. inspection at line QC station does not detect this condition. anodize coating is .001"-.002" thick, is clear and unsealed per Mil A 8625. final rinses following anodize solution are: clean water rinse (CWR), CWR and spray rinse. with forced warm air dry. help - any thoughts, suggested cause and corrective action thanks
norma kemm
- denver, colorado,usa
---
First of two simultaneous responses-- 2000
We do Type III Hardcoat anodize here also, and a sticky feeling is absolutely normal & expected on unsealed Hardcoat.
David A. Kraft
- Long Island City, New York
---
Second of two simultaneous responses-- 2000
Pretty simple one to answer...seal the parts. Unsealed anodizing is often very tacky to the touch, especially just after processing.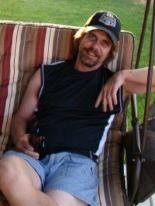 Marc Green
anodizer - Idaho
---
2000
start to worry if your unsealed hard anodised do not feel tacky especially when the parts are warm & dry as they will suck the moisture out of your fingers & feel tacky
Keith Tranmer
engineering services - England


If you have a question in mind which seems off topic, please Search the Site