topic 6792
Iridite residue
(2000)
I have read in other posts here that aluminum oxide is an electrical insulator. We Iridite 6061 aluminum extrusion heatsinks for electronic use. Is it possible that a grey residue left after the process could be an effective thermal barrier? Would there be any hampering of thermal conductivity if the Iriditing process were not being done properly? Opinions OK. Hard evidence or previous experience wonderful. Thank you
Jack Dernorsek
telecommunications - McMurray, Pennsylvania
---
(2000)
If your getting a grey residue that wipes off after chromating, thats a good indicator that your desmutter isn't doing its job very well. A properly chromated part should not show any smut when wiped with a white rag wetted with IPA (Isopropyl Alcohol [linked by editor to product info at Amazon]).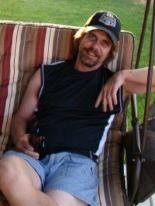 Marc Green
anodizer - Boise, Idaho
---
(2000)
Iridite is a registered trademark for a chromate chemical conversion coating. Any residue left on the surface of the chromate gel would not necessarily be aluminum oxide, but that would be a good guess. I have seen grey residue left on a chromate coating of aluminum, but it is a loosely adherent dust that is good for nothing, and indicates an error in processing, either in the precleaning step, or in a contaminated chromating solution. Am I missing something in your question?
Tom Pullizzi
Falls Township, Pennsylvania


This public forum has 60,000 threads. If you have a question in mind which seems off topic to this thread, you might prefer to Search the Site