topic 6765
Matching Stainless Steel finish in Zinc Die Cast and Plastic Parts
2000
Hello,
Can anybody suggest ways of finishing zinc die-cast parts to match the stainless steel finish?
Can you recommend anybody who can do it?
Also, Is there a way of finishing plastic injection molded parts to look like stainless steel?
Who can do it?
The parts are approximately 4.75" x 4.0" x2.25". Annual production volumes are 10,000 to 200,000 parts.
Thank you
Igor Haskin
- Des Plaines, Illinois, USA
---
2000
Igor
Concerning zinc die cast parts. Not sure exactly what you are looking for.
1. Die cast parts need to be deburred first. This can be done with a couple of different types of media depending on cost and/or speed.
2. Using mass finishing systems, any surface finish can achieved; however, it will never look exactly like stainless steel unless you are talking about a mirror finish, which is possible.
Your question about plastics is similar. Again, you can achieve an extremely smooth surface, but what you do afterward, I am not sure.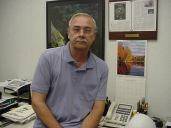 AF Kenton
Hatboro, Pennsylvania
---
2001
I am assuming that your zinc die-cast parts are for decoration (otherwise giving them the appearance of stainless steel serves very little purpose). Your parts must first be pre-polished or grained to look like either satin chrome or satin nickel; a slight bead blasting will give you a similar result. After pre-polishing or blasting, the parts have to be copper plated (copper strike), nickel plated, dull nickel plated and then chrome plated. A good metal plating shop that does decorative plating can advise you; it would help a great deal if you have a sample of the finish you are trying to attain.
Gary Patigler
- Richmond California USA


If you have a question in mind which seems off topic, please Search the Site