topic 6749
Can Anodizing be Interrupted?
(2000)
Does anyone know if you have to carry out the whole anodizing process at one time or if you can spread it out over 2 days? What I mean is after etching, can you store the piece of of aluminum in distilled water for the night and then put it in the anodizing bath the next day?
Thanks,
Peter Woods
- Toronto, Ontario, Canada
---
(2000)
Peter,
What are you trying to achieve by doing this? Save a little time on your 1st run the next day? I've found, that its better to remove the smut (from the etching process) as soon as possible, it seems harder to remove, the longer its left on. Also..awhile ago, we tried something similar to what you're describing, but unfortunately, we left then in tap water overnight, and came in the next morning only to find the water had severely attacked the parts, causing pitting, we ruined, and bought, and entire load of this customers parts..needless to say.. we didn't try it again..it wasn't worth the risk, just to save 10-15 minutes on the 1st run of the day.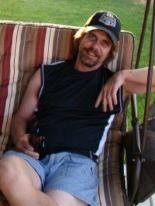 Marc Green
anodizer - Idaho


This public forum has 60,000 threads. If you have a question in mind which seems off topic to this thread, you might prefer to Search the Site