topic 6728
Hardcoat chromic acid anodizing
2000
necesito informacion sobre anodizado duro usando como electrolito Acido Cromico,y su efecto en la dureza superficial y espesor de la capa de alumina.
emilio joaquin rebaza gomez
unt - trujillo - peru
---
2000
Anodizing duro de abrigo se hace en su mayor parte en un baÒo ·cido sulf"rico en 32 grados f. Yo personalmente no sÈ del abrigo duro verdadero ser hecho con el ·cido crÛnico. Si esto no se hace para el aviÛn que anodizing duro regular de abrigo es lo que usted quiere
Hard coat anodizing is mostly done in a sulfuric acid bath at 32 degrees f. I personally do not know of true hard coat being done with chronic acid. If this is not being done for aircraft than regular hard coat anodizing is what you want.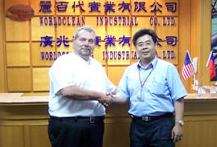 Drew Nosti, CEF
Ladson, South Carolina
---
(2003)
Dear Sir:
The aluminum Alloy A96061-T6 ,the hard anodizing the final color is BLACK?
Why take a lot amperes?
We have hard anodizing with sulfuric acid 20%, cathods of aluminium, temp:7ª centigrados.,Volts:33
I will await your response ASAP.
best regards
jorge quintanilla
- san luis potosi,mexico


If you have a question in mind which seems off topic, please Search the Site