topic 6653
Anodizing sprayed aluminum surface
(2000)
Does anyone have any advice or experience in metal spraying aluminum on to aluminum castings before anodizing them? I am looking at this as a way of providing a pure aluminum surface for anodizing, and thus overcoming the greying effect caused by high silicon and/or magnesium content. What is the minimum thickness that might be required?
Julian Langford
- Australia
---
(2000)
Sorry, haven't heard of it although I have heard of anodizing a high purity Ivadized finish.
Ted Mooney, P.E.
finishing.com
Pine Beach, New Jersey
---
(2000)
Julian,
yes, this can be done..you need to keep in mind that a plasma sprayed Al2O3 coating is not very dense,unless applied under a vacuum, and acts more like a sponge; rinsing is very critical to the process, and your anodized coating will not be very wear resistant..I'm assuming the parts you are referring to are not very complex, or have tight tolerances..or some machine work after plasma spray may be necessary. In order to maintain a clear coating..pure aluminum wire should be used..and the plasma surface should be machined, or sanded to give a smooth of a finish as possible. The thickness of the plasma coating won't have much bearing at all, although I believe that a sprayed coating wont be much thinner than 20 mils. Just insure that your part is totally covered and that your bond is very strong. Hope this helps a little.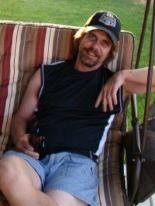 Marc Green
anodizer - Idaho
---
(2000)
As per my knowledge you can spray pure aluminium with wire arc system.I have done this in my factory and after that for hardness I have done electroless nickel on that.
nirav mehta
thermal spray - ahmedabad,INDIA


This public forum has 60,000 threads. If you have a question in mind which seems off topic to this thread, you might prefer to Search the Site