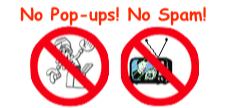 World's #1 finishing resource since 1989
Built on your Q&A's - Chime Right In
A No-Registration / No-Login Site
topic 6590
How to paint a galvanized metal roof
A discussion started in 2000 but continuing through 2017
2000
Q. I am remodeling an old (circa 1918) house with a galvanized sheet metal roof of undetermined age. The roof is solid with only a few rust spots and some areas of algae/mildew. It has never had any paint or other coating that I can tell. I would like to paint it, either keeping the original silver/galvanized look, or if feasible change it to a red color that I have seen on some new metal roofs. The problem is that, checking with Home Depot and several paint stores, no one seems to know how to do this and don't have any paint products to recommend. The closest was a Duron store where they had a white primer recommended for galvanized metal. They said I would then have to put a couple of coats of an oil-based (expensive - $30+/gallon) red paint on top of the white primer. It seems like there would be a better, less expensive route. Any product/method suggestions?
Jim H
[last name deleted for privacy by Editor]
- Atlanta, Georgia
---
affil. link
Rust No More Primer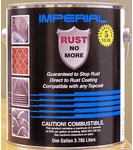 2000
A. You might look on Internet for a paint company in New Zealand or Australia, and see what tips they are currently posting for painting. (Almost all the roofs there are painted galvanized steel.)
Keith Rasmussen
- Burlington, Ontario, Canada
---
2001
A. Wash/wipe roof panels with household vinegar then prime and paint with a good quality product. (Vinegar cleans pickling on new galvanized sheets and the acid will clean the old panels just as well.
C Lake
- Cayce, South Carolina
---
2001
A. To all you people that have a steel roof on their house or shed. When you want to change the color or just clean it up. The first thing you do is clean your roof with T.S.P., trisodium phosphate [affil. link to info/product on Amazon], that is an acid wash. Then you prime your roof with a structure steel primer. (GLIDDEN PAINTS or SHERMAN WILLIAMS) that's the paint stores that I use. Then put the color that you want on your roof.
THANKS,
Ron Gamble
painting and repair - Peterborough, Ontario, Canada
---
October 8, 2014
@Ron Gamble

Friendly correction here... TSP or Trisodium Phosphate is NOT an acid, but a strong alkaline base.


Important to know the difference between acids and bases as a nasty and dangerous situation could arise quickly should the incompatible chemicals be mixed.
R Parker
- Rosemount, Minnesota, U.S.A.
---
2004
A. While it is true that TSP is a great roof cleaner, we always recommend that the roof is first powerwashed using a 3500 psi tip. This will not only remove scaling rust but will also remove loose paint. If there is any mold or algae on the roof, add some bleach to the TSP mixture. When the roof is clean, spot prime all rusted areas with a good rust inhibitive roof primer and apply 2 coats of Calbar's Showerproof "WB" metal roof paint. This application will last for at least 10 years.
Jim Guy
- Levittown, Pennsylvania
---
2004
A. It is always important to remove surface debris such as dirt, mildew, and any failing paint. The removal of dust and/or dirt can be achieved with a cold water power washer with a p.s.i. rating of 2500 or higher, a g.p.m. (gallon per minute) rating of 3.0 or higher, and a 15 or 20 degree nozzle for the tip. While its true that power washing removes many surface contaminates efficiently, mildew spores seem to remain stubborn even under the direct assault from a water blast. Chlorinated bleach (Clorox) and a solution of hot-warm water and t.s.p (trisodium phosphate) will ensure the complete termination of mildew growth whether it is seen by the eye or secluded. Allow to dry completely.
A galvanized metal roof that has been cleaned and mildew-proofed in preparation, should be free of any loose or scaling rust by hand tooling these areas with a wire brush. A galvanized metal primer is recommended as the base coat. These primers can be found in white, gray, and red oxide colors. They are usually solvent based, but there have been many developments in the paint and coatings industry over the last couple years and an acrylic version of this type of primer is probably now available. Consult your local paint dealer to inquire.
The top coat can be either an acrylic or a solvent based. The type of service a topcoat can provide should be addressed by analyzing your local weather and climate conditions. Hot and dry climates with a lot of direct sun exposure may need an acrylic urethane or a silicone alkyd coating. Moist and shaded areas may require an aliphatic urethane or whatever coating correlates with your specific weather conditions. The guys at the paint store (NOT THE D.I.Y.'s LIKE HOME DEPOT) can help fine tune the coating system. Two top coats are usually needed to yield a DFT (dry film thickness) of 3.0 or greater. The specific recommendation can be found in the application instructions for the product. 10 years of service life can be achieved when manufacturers instructions are followed.
Tony Dawson
- Tualatin, Oregon
---
2005
-- this entry appended to this thread by editor in lieu of spawning a duplicative thread
Q. I have a 25 year old pole barn that has steel panels for the roof and sides. The roof paint is peeling and exposing the galvanized steel. I do not know if the paint is original factory or repaint. What are the steps for paint preparation and what is the best type of paint (oil base or latex)? How long of life should I expect from a new paint job? Thanks.
Dick W
[last name deleted for privacy by Editor]
- Grandville, Michigan
---
2005
A. The very best way to paint galvanized metal.
1) Wash metal with Jasco metal etch. 1 part etch to 3 parts water. Apply with sponge in scrubbing motion.
2) Rinse metal etch off metal with clean water.
3) Make sure metal is completely dry.
4) spray metal with a shellac based primer. One coat is sufficient. This primer can be found in a spray at most paint or hardware stores.
5) Brush, roll, or spray paint with any high quality exterior paint. Apply at least 2 coats.
Daniel Kinberg
- South Lake Tahoe, California
---
2005
A. As per second respondent - most homes in my country have painted steel roofs, and I am just in the process myself. They are pretty easy to paint. You just need a standard exterior paint. We have a water based enamel product that one of the paint companies here use that is fine. I'm just trying to find out if it needs to be primed as I seem to recall that you only need to prime it if it is a brand new roof - if you have left it for a couple of years you don't need to prime it - but I want to check that out. Certainly if there is rust patches they need to be taken back and primed. You could look for advice on Resenes website - www.resene.co.nz... good luck - I thought you guys had Tim the toolman Taylor over there to sort out these things?
Steve Gore
- Wellington, Wgtn, New Zealand
---

A. Professionals who are involved with painting galvanized surfaces may wish to pursue this adhesion issue a little further in ASTM D6386 [affil. link to spec at Techstreet].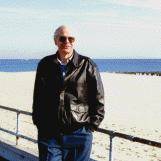 Ted Mooney, P.E.
finishing.com - Pine Beach, New Jersey
Striving to live Aloha
---
2006
Q. I have read all of the above directions and have a good feel for what I need to do, but I still have one question. My roof has been painted in the past, but just about all of it has worn away and there are very minimal rust spots. I understand that I need to prime the rust areas after all the cleaning and scraping of the entire roof, but do I need to prime the entire roof? The color of the roof is now back to it's original metal color. Any response would be greatly appreciated.

Thank,,
Patricia W
[last name deleted for privacy by Editor]
land surveyor - Nashville, Tennessee
---
2006
A. I used a rust paint made by ColorPlace. I purchased this paint at Wal-Mart. It is super high gloss white to reflect the sun. When I touched it on a hot summer day , it was cool to the touch. It goes on gooey thick for excellent coverage and dries rock hard. It comes with a built in primer so you only need to apply paint. It comes with a 3 year warranty.
John Mack
- Terrace, BC, Canada
---
2006
Q. I have a 1998 enclosed 6' X 14' trailer with several rust spots near flat seams. How should I deal with the rusted areas and prepare them for paint, and what cleaning solvents and paints should be used to prepare and then paint the entire galvanized metal roof?
Steve K
[last name deleted for privacy by Editor]
homeowner - Duluth, Minnesota
---
May 5, 2008
A. www.askthebuilder.com/122_How_to_Paint_Aluminum_Siding.shtml

is excellent advice for painting metal
J Wright
- PF, Idaho
---
May 6, 2008
Hi, J. Thanks. That article is terrific for painting aluminum siding. I'm not sure how applicable it really is to painting a galvanized roof, but maybe we'll get some feedback from people who tried it.
Regards,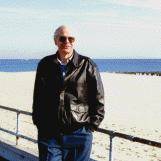 Ted Mooney, P.E.
finishing.com - Pine Beach, New Jersey
Striving to live Aloha
---
July 5, 2008
Q. I HAVE TO PAINT MY BARN ROOFS,AND THEY HAVEN'T BEEN PAINTED IN 30 YEARS.. THERE IS QUITE A LOT OF RUST. FIRST, I HAVE HEARD THAT I SHOULD SAND BLAST IT FIRST...IS THAT TRUE? ALSO, I'VE BEEN READING MOST OF THE LETTERS AND NOT SURE WHICH ONE I SHOULD DO. WHAT WOULD BE THE BEST AND QUICKEST WAY OF GETTING THIS JOB DONE?
John S
[last name deleted for privacy by Editor]
- MILWAUKEE, Wisconsin
----
Ed. note: You're going to have to pick the one that sounds best and quickest to you, John. People who have found a successful method and have posted it aren't very likely to say: "Oh, that's right, his idea will be easier and work better than mine". Good luck, but herding cats will prove easier than rounding up a consensus in a public forum :-)
---
2005
July 28, 2008
Q. I have an old barn constructed on Galvanized Steel. I thought I would simply use some Rustoleum Paint to fix it up. The warning label on the can said "DO NOT USE ON GALVANIZED METAL". I would just like to know why? I did buy a product by Rustoleum called Cold Galvanized Compound, it seems to work fine, so far =>
But I am curious why the label says not to use it? Can anyone give this farm girl a simple answer? Thanks so much.
Josie C
[last name deleted for privacy by Editor]
farmer - Loveland, Ohio
---
July 31, 2008
A. Hello, farmer Josie. Ordinary paints will peel off of galvanized steel too readily. Its surface condition, with zinc and a chromate topcoat, offers almost no adhesion unless you etch the surface. Some people feel vinegar does that well, others prefer a special metal etching solution, others feel a self-etching primer is the best approach. But something has to etch the surface or the paint won't stick well enough to be useful.
Another thing is that the particular paint you mentioned may be an alkyd. Alkyd paints react with zinc (saponify), forming a soap. A layer of soap in between the metal and the paint is a guarantee of peeling. Good luck.
Regards,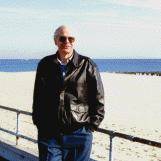 Ted Mooney, P.E.
finishing.com - Pine Beach, New Jersey
Striving to live Aloha
---
August 29, 2008
Q. Hi,
I have an old metal shed with galvanized roof with heavy rusting. There has been no paint.
From reading it looks like I am supposed to:
1. power wash
2. Prime
3. Paint

Is this right? Do I need to add the tsp to the water? Do I need a special primer for the rust?

Any help is greatly appreciated.
Kevin S
[last name deleted for privacy by Editor]
- Winchester, Massachusetts
---
September 3, 2008
A. Hi, Kevin. I'd probably prime for rust, that is, use a "rust converter" type primer, on the basis that the rusty areas will need protection more than the areas which still have zinc on them, and the phosphoric acid in them should do a good job of etching the galvanizing. TSP is basically a mild powdered detergent; if you have a handy way to add a powder to your power washer, fine; if not, use a liquid cleaner. Good luck.
Regards,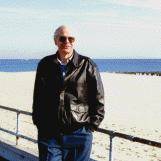 Ted Mooney, P.E.
finishing.com - Pine Beach, New Jersey
Striving to live Aloha
---
September 29, 2008
Q. I have a 20 year galvanized roof on my home with some spots of rust on the side of most 2 ft. wide panels, but I also have a new addition with brand new galvanized roofing. How do I remove the rust or with what and then how do I prepare the new roof for coating. Is a fiber roof coating better for insulation and longevity. I'm really stumped looking for a how to book. Help or a contractor. Please help!
William H
[last name deleted for privacy by Editor]
homeowner - Martinsville, Virginia
---
March 13, 2009
Q. Hello, we recently moved into a 1890s farmhouse. The folks who lived here before us replaced the roof, with a new standing seam metal roof, in 2003. How can we tell if the roof is painted or galvanized? If galvanized, how could we tell when it needs to be painted? Thank you so much! We can't seem to find much information on this topic.
Jessica S
[last name deleted for privacy by Editor]
- Crozet, Virginia
---
April 14, 2009
A. The best way to paint galvanized material. DO NOT USE ALKYD BASED COATINGS. SAPONIFICATION WILL OCCUR. Any galvanized material has a soapy film. If the film is not completely washed off (which it is almost impossible not to miss a spot) the aklyd coating will not adhere to the substrate, only the soapy film creating a massive adhesion problem down the road. If you have already done that, paint it again with an acrylic coating and watch it fall off in sheets within 2 days.
The best way to paint a galvanized surface is to remove all loose dirt dust etc. Paint it with Sherwin Williams DTM Acrylic, Metalatex, Sher Cryl or any other Industrial product a sales man or store management recommends. If you have an old metal roof with lots of rust and are willing to invest in the best coating system I have ever seen for extremely bad conditions, use Sherwin Williams MacroPoxy 920 primer, MacroPoxy 646 Intermediate coating and if you do not like a chalky paint film, topcoat it with an Acrylic coating listed above. I have done hundreds of barn roofs in the heartland of Ohio in the past 17 years and I have yet to see this system peel, flake or fade (when topcoated). I have had three roofs with issues but all three had actually rusted out from the inside and the panel itself basically disintegrated leaving the paint film behind. Pay to have the inside of your barn roof coated, it makes everything last much longer.
melvin lucas
- Dayton Ohio
---
June 8, 2009
Q. I have taken on the task of painting a caboose at a railroad museum. It is a red "Santa Fe" made with riveted sheet steel. The old paint is mostly just weathered with some rust spots and areas with the paint completely oxidized away. The steel showing looks like cold rolled steel in color but I think it is oxidized galvanized. I scraped it with a knife and it seems softer that plain steel on the surface. How do I test for Galvanized to make sure of the surface before treating? I see lots of good info on painting it if it is Galv.-- Climate is high dessert of south central Oregon (cold winter and hot summer).
Duane K
[last name deleted for privacy by Editor]
- Leavenworth, Washington
---
June 9, 2009
A. Hi, Duane. Zinc (i.e. galvanized coatings) dissolve almost instantly in Muriatic Acid [affil. link to info/product on Amazon] . If you can find a horizontal surface with the zinc or cold rolled steel exposed, you can take an eyedropper and place a drop of muriatic acid on the surface. You should see it fume and dissolve the zinc in seconds.
Regards,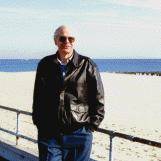 Ted Mooney, P.E.
finishing.com - Pine Beach, New Jersey
Striving to live Aloha
---
1 2