topic 6516
Mildew in my basement
(2000)
I have Mildew on the brick fireplace in the basement of my home. While working there today I noticed an allergy reaction in my eyes and sneezing. Can you help me by telling me how to clean/remove the white cloudy mildew on the mortar between the bricks on the floor of my work studio. It came from dampness and broken dehumidifier this past summer.
Thank you for any help you may give me.
Lucretia Davie
studio - Pittsford New York USA
---
(2000)
Lucretia, Before you do this, you're going to want a working dehumidifier...Generally a solution of bleach and water (1 cup bleach per gallon) will kill mold and mildew.Using a stiff long-handled scrub brush, scrub all affected areas then allow to dry. Also good for the nastiness resulting from a flooded basement.
Mark Thompson
- Detroit, Michigan USA
---
(2000)
Lucretia,
I have seen a problem that sounds identical to yours. Except in this case there was neither mold nor mildew involved. Extreme humidity can in some instances cause mortar or Lathe+Plaster to effloresce. That means you get a reaction of the mortar with humidity and dampness that seems to look like it is growing. It sometimes looks like puffy cotton growing. Rest assured that a wire brush will remove it, and supplemental water resistant coatings available from your local paint or hardware stores should keep future "growth," in check.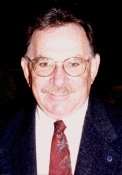 Ed Budman
- Pennsylvania


This public forum has 60,000 threads. If you have a question in mind which seems off topic to this thread, you might prefer to Search the Site