topic 6505
Copper pollution of zinc plating baths
2000
hi I am B.Vatankhah (supplying of Automotive parts co) from iran.my question is about plating of zinc on copper parts.
We must plate our copper parts with zinc but we have got a big problem. Our problem is about pollution of copper in our zinc plating bath. The concentration of copper ions goes up very fast in the solution and then plating has been stopped.(in the both of acidic and cyanidic baths). Do you know how we can omit the copper ions from solution?
your truly
BABAK-VATANKHAH
- tehran-iran
---
2000
Very low current density dummying (~0.25 ASF) can sometimes be effective at preferentially plating out copper. It would also be useful to make sure all work goes into the zinc tank LIVE, so as to reduce copper dissolution.
Victor Waldman
metal finishing - Naugatuck,CT
---
2000
Dear Mr Babak Vatankhah
These are suggestions to consider if the problem of copper dissolving in zinc solution is to be solved permanently.
1) removing the dissolved copper from Acid and cyanide solutions has already been suggested and is a practical answer to keeping the bath in working order.
2)Since copper dissolves fast in acid and fairly quickly in Cyanide baths, I suggest you consider installing an alkaline zinc solution in place of the presently used baths.
3)If the source of dissolved copper is parts fallen into the solution these should be removed.
4)Plating Current density should be kept at 20 ASF plus for racked parts, and at 10 ASF plus for Barrel parts to minimise dissolution.You can go as high as the process permits as long as the parts don't burn .
5) Entering the plating bath with Live current is a good suggestion and must be adapted to eliminate the possibility of dissolution.
Best Regards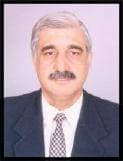 Asif Nurie
- New Delhi, India

With deep regret we
sadly advise that
Asif passed away
on Jan 24, 2016


If you have a question in mind which seems off topic, please Search the Site