topic 6481
HCL cleaning on Hot Dip Galvanizing Line
2000
We have recently installed an enhanced cleaning (HCL)section to our hot dip galvanize line. Now, we are experiencing an increased amount of ferrous chloride / ferric chloride crystals building up in our system. It is to the point that when we attempt to check acid concentration / Fe concentration, the acid "freezes" in the pipette. Does anyone have a solution as to what we are experiencing?
Dan Lansberry
- Warren, Ohio, USA
---
2000
'Freezing' is happening due to the ratio hydrochloric acid/Iron at a certain temperature.
i.e. at 20 °C:
hydrochloric acid -iron = 100 g/l - 170 g/l
iron is freezing out (crystallizing)
hydrochloric acid - iron = 50 g/l - 170 g/l
iron is in solution
at 40 °C with a ratio 100/170 iron is not freezing out.
So I think you our around saturation with the temperature of your pipette (your pickling temperature is higher)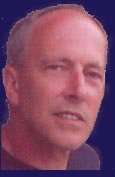 Dolf van den Berg
- Leusden, The Netherlands




If you have a question in mind which seems off topic, please Search the Site