topic 6477
ANODIZE PITS
2000
WE HAVE HAD A RECENT PROBLEM WITH SOME CLEAR ANODIZE PARTS THAT WE HAVE NOT SEEN BEFORE. THE PARTS ARE 36 INCH LONG 1 1/2" HOLLOW 6061 TUBES THAT HAVE BEEN MACHINED AND RUN ON A SCOTCH BRIGHT WHEEL. WE HAVE RUN THE JOB FOR FIVE YEARS WITH NO PROBLEM. YESTERDAYS RUN HAD AN APPROXIMATELY 50% FAILURE DUE TO EXCESSIVE PITTING COMING OUT OF THE ANODIZE TANK. THE OUSIDE SURFACE APPEARED AS IF IT HAD BEEN HIT WITH A SHOT GUN. THE INSIDE OF THE PARTS IS HEAVILY CRATERED. THE PROCESS IS AS FOLLOWS: FOUR TITANIUM RACKS HOLDING 14 TUBES EACH ARE RUN BY HAND. ETCH FOR 30 SECONDS RINSE DESMUT FOR 30 SECONDS RINSE ANODIZE FOR 20 MINUTES AT 17 VOLTS. ACCORDING TO THE OPERATORS NOTHING APPEARED TO BE DIFFERENT WITH THE TUBES. COULD THIS BE A DEFECTIVE MATERIAL? OR WOULD FAILURE TO REMOVE THE ALUMINUM CHIPS IN THE ETCH BE A POTENTIAL CAUSE?
WILLIAM F. MORGAN
MANUFACTURING - SARATOGA SPRINGS, NEW YORK USA
---
2000
William,
I don't have much experience with titanium racking, I use almost all aluminum racks.. but the last time I saw pitting similar to what you describe was when one of my operators mistakenly added hydrochloric acid to the anodizing bath. . . excessive chloride may be the culprit, but if its only limited to this particular job, you can count that out. Again, not being familiar with titanium racking. . .is it possible there is an oxide on your rack points? Or perhaps some kind of galvanic reaction going on?
Those are my best guesses. . .hope it helped.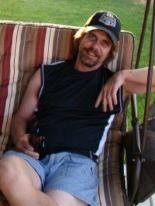 Marc Green
anodizer - Idaho
---
2000
FURTHER INFORMATION SINCE MY FIRST POSTING, THE PARTS TO BE PLATED WERE POSSIBLY COVERED WITH A WEAK CHROMATE BASED DEOXIDIZER DUE TO POOR RINSES. ANY CHANCE THIS CAUSED THE PITS?
THANKS
BILL
WILLIAM F. MORGAN
MFG AND ELECTRONICS - SARATOGA SPRINGS, New York
---
2000
Mr. Morgan - What is the alloy of the aluminum? Are the parts machined using a cutting fluid? Has the brand or type of cutting fluid been changed recently?
Alan Cooper
- Dallas, Texas , US
---
2000
I ran anodizing lines for 30 years, and have experienced many problems. I don't think your problem is in racking or in the anodize tank. It appears to be poor cleaning of these parts. We had an operator who went into to the etch tank without hitting the cleaning tank. These parts on that rack were pitted and were scrap.An etch tank with too hot temp. will also cause pitting.
Raymond Hendrix
Troy, Tennessee


If you have a question in mind which seems off topic, please Search the Site