topic 6439
How to reduce the amount of trivalent chrome in hexavalent chromium bath
2000
Q. We are doing decorative nickel-chrome plating on ABS Plastic parts. Currently we are having problem in our hexavalent chromium plating bath, which has considerable amount of excess trivalent chrome. We appreciate it if anybody who knows how to reduce the amount of trivalent chrome to share it with us. Thank you for your kind help. Sincerely Yours,
Irwan Nusantara
- Jakarta, Indonesia
---
2000
A. If you plate on ABS you probably have a problem of trivalent chromium in your etching solution as well.
In the decorative solution you can plate a small dummy at high current over night. This will improve your situation. Another solution is using a porous pot. Porous pot will be good also for the chromic etcher.
Sara Michaeli
chemical process supplier
Tel-Aviv, Israel
---
2000
A. Hi! you can "dummy plate" O.D. jobs for better hexavalent concentration.To keep plating quality electrodeposits always make a point to "dummy plate" O.D.'s with regular jobs for high hexavalent concentration, as frequently as possible .
solomon mordecai
- india
---
2000
A. Irwan,
The best way to lower any contaminate including Tri is to use a porous pot which can be purchased from a couple of suppliers
I like porous pot better because it help get out any other contaminants copper or iron they are worth there weight in gold. If you run your porous pot on a regular basis you can stop these types from popping up
Chris Snyder
plater - Charlotte, North Carolina
---
2001
A. Dear Sir,
I have found that the most cost effective way to convert trivalent to hexavalent chrome and remove dissolved metals from your chrome plating bath is the Porous Pot method. Dummy plating wastes the chrome that plates on the dummy rod and the removal of dissolved metals is not as efficient. I also tried ion exchange and dialysis, but preferred using Porous Pots.
Douglas Dulgarian
plating shop - Los Angeles, California, USA
---
(2003)
A. It sounds like if it was me I'd make up a troubleshooting bath. In Decorative plating just one tank means about $1,000 per hour and if down I can't wait to get it back up. Running a dummy is a dummy action of the old school, costs big money and wastes too much chrome, nickel, copper and iron. I tried the POT METHOD -- it's too slow. So what I do is make up a clean hot tank and place the bath into it. Then await for 60/70% of the water to dispatch. Then mix well, removing and placing 60% of this new bath back onto the plating line adding fresh water. I am only trouble shooting and the chemist can run tests to bring the bath up to spec. Remember, don't add too much ... you can always add to the bath and this works fast for me.
Russell Chales
plating shop - Lawrence, Massachusetts
---
---
March 30, 2011
Q. I do hexavalent chrome plating on flat nickel. I am getting a rough surface in one of my tanks. Other tank is fine, so cleaning issue is eliminated. Solution is 33 oz/gal chrome, and my catalyst is .33 oz/gal. 100 to 1 ratio. I am suspecting that too much trivalent chrome has built up over the years. I use 10 anodes in the tank. I hung 3 old lead anodes on the cathode bar to oxidize the trivalent back to hexavalent. Can anyone tell me how long, and what current would be appropriate.
Dave K
plating shop - Dallas, Texas USA
---
April 4, 2011
Maintaining a high ratio of anode surface area to cathode surface area is the most important step to take. Re-oxidation of trivalent chromium is favored by low anode current density and solution agitation on the anodes.
Lyle Kirman
consultant - Cleveland, Ohio
---
April 4, 2011
A porous pot is a wonderful tool for a chrome plater that does a lot of ID plating. It reduces the tramp metals and converts tri to hex. With the addition of a filter, it makes the solution look like a new tank.
James Watts
- Navarre, Florida
---
---
December 5, 2014
Q. Dear sir,
We have hard chrome plating bath of 800 Liters capacity; we are facing plating problems like uncovering, dark plating, peeling of near jig contacts. Solution was analyzed and found:
Chromic acid = 245.0g/L
Sulphate = 4.5 g/L
Copper = 1.2 g/L
Fe = 9.2 g/L
Trivalent Chrome = 22.0 g/L

Please suggest me to reduce trivalent chrome and iron in plating bath and remedies to solve plating problems.

Thanks
Shetty
Shetty Bhat
---
December 25, 2014
A. You can reduce trivalent chrome 1) High current dummy 2) Decant the tank and readjust other chemistry 3) Make sure you have enough anodes in chrome tank.4) Make sure your current is right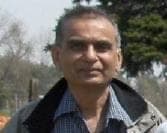 Popat Patel
Beacon Park Finishing LLC - Roseville, Michigan
---
December 30, 2014
-- apologies, finishing.com misfiled this reply, and didn't post it until January 16
A. Other purification methods in common use are the porous pot with a ceramic separator, and ion exchange.

The porous pot is good to re-oxidize the trivalent chromium back to hexavalent, but not so good on iron removal. Ion exchange removes all of the trivalent chromium and iron until it is exhausted, but the IX resin has a short life.
Lyle Kirman
consultant - Cleveland, Ohio
---
January 23, 2015
A. Hi,
Use a porous pot or a small cathode overnight and over the weekend always to lower the trivalent chrome.

Regards,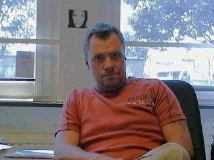 Anders Sundman
3rd Generation in Plating
Consultant - Arvika, Sweden
---
January 25, 2015
Q. In days of old, a Peger Pot sold by Clarence Peger was a relatively inexpensive porous pot unit. He died and Jr. continued on for a while.
It seems to be no longer available. Does anyone know if someone else carried on with this or if there is a somewhat similar functional unit sold by anyone?
High end units are available, but quite expensive for small shops.
James Watts
- Navarre, Florida
---
January 2015
A. Hi James. He had a daughter Mary, too, who I saw at Sur/Fin after Clarence's passing. Their website still functions, still lists porous pots, and claims that the prices were updated in January 2013. So, unless someone has tried to contact them unsuccessfully, my assumption is they are still out there. Google "Hard Chrome Plating Consultants".
Regards,
Ted Mooney, P.E.
finishing.com
Pine Beach, New Jersey


If you have a question in mind which seems off topic, please Search the Site