topic 6433
Abrasive Media for Tumbling Barrels
(2000)
We are a manufacturer of aluminum sub-components that are used in final assembly of products. We have an in-house barrel type tumbler that currently uses fast cut ceramic tri-cylinders, 5/8" x5/8", as the media and a proprietary compound solution in this tumbler (there is an ultra-filtration compound recycle system with a sidestream mud filter attached to this tumbling operation, hence the need for the proprietary compound solution). This process produces a deburred/radiused part with a slight matte finish.
Currently we are running into an environmental problem concerning the "mud-sludge" generation of this process. What we are looking for is a media that will produce the same finish, or close to it, yet will considerably reduce the generated quantity or eliminate the "mud-sludge" that this process generates.
What we are looking for is basically a change in media composition/material that will not breakdown or wear as rapidly as the current media does, but provides a similar cutting action. Does anyone have any ideas or suggestions?
Neil E. Hatfield
- Franklin Park, Illinois, USA
---
(2000)
Neil
You say you are working with aluminum and a barrel tumbling system. Normally non ferrous metals are worked with plastic boned preforms. Actually you should get a smoother RMS finish but it might take a little longer. You can use a polyester or urea bond plastic with about equal results, but you may have less sludge problems with urea. Your waste products should be less dense than ceramic, but then again there are other factors you mention concerning liquid compound.
One way to get around all of this is to consider a dry process. There are some really new interesting materials that can accomplish the same results in nearly the same time frame now with no liquids.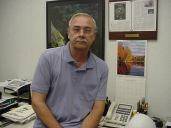 AF Kenton
Hatboro, Pennsylvania
---
(2000)
NEIL: Considering the fact that it is aluminum you are working on, I would have to second Tony Kenton's recommendation. There is an increasing interest in a return to mechanical mass finishing methods that utilize dry process abrasive and polishing materials. Although not commonly known now, there was considerable work done in this country with dry process smoothing and polishing materials back in the 30's 40's and 50's on both plastics and softer metal (non-ferrous) parts. Although largely displaced by wet process vibrators and plastic media that could develop pre-plate finishes from the late 60's onward, this technology had one advantage over the wet process technologies that displaced it -- NO EFFLUENT ! Although there is waste material to be disposed, the fact that the metal fines being abraded in the media mass are NOT put into solution or suspension in aqueous solutions or slurries, makes the disposal task somewhat less problematic. The dry materials typically used! in these operations have less bulk density than typical wet process media hence the time cycles involved tended to be somewhat more lengthy. Similar materials are being utilized in some higher energy finishing equipment such as centrifugal barrels and disks today. The processes that were commonly in use back there had three advantages that are at a premium today.
(1) WATER USAGE and treatment and disposal was minimized or eliminated. No need for extensive drain or water rinsing and treatment facilities
(2) FOOT-PRINT, the typical hardwood lined barrels used in these installations had a double barrel (upper and lower) 30 x 36 or 30 x 48" for a nominal capacity of 16 or 20 cu ft (working capacity of 8 or 10 cu ft) for a 3.5 x 4.0 or 4.0 x 5.0 ft. footprint
(3) ENERGY CONSERVATION. These 16 and 20 cu ft. capacity systems were often powered by no more than 1/2 or 3/4 HP gear-motors with either chain drive or belt drive systems.
Although not practical in many cases for applications requiring extensive material removal on ferrous materials, dry processing should be considered for other types of finishing applications.
Another often forgotten attribute of these processes, was the capability of developing exceptionally refined surfaces. Although the primary consideration was a cosmetic or aesthetic one, producing single digit Ra surfaces on plastics and metals were common place and ordinary with sequential multi-cycle processing.
Dave Davidson
- Bartlett, New Hampshire
---
(2000)
There are dry processes that work very well on all types of metals and it is possible to do many of the same processes that are typically done wet. These processes can perform aggressive metal removal as well as radiusing and polishing using preformed medias similar in size and shape to wet process medias. Not only eliminating the sludge that is generated by wet processes, but giving you a very clean part that in most cases needs no further cleaning. These processes can be used in vibratory bowls and tubs as well as centrifugal disc and barrel machines.
Arnold Walker
- Independence, Kentucky


This public forum has 60,000 threads. If you have a question in mind which seems off topic to this thread, you might prefer to Search the Site