topic 6432
Non-stick food screens
2000
A company I import from in Costa Rica is building a new fruit drying plant. They have asked me to look for non-stick or low-stick screens they could use for their drying surface.
They are using HDPE plastic screens with half inch wholes, something like snow-fence. The fruit tends to stick to this medium, and is difficult to remove cleanly. They have priced teflon and found it too expensive.
Is there something in between? Something less expensive than teflon, but easier to work with than plastic?
Michael Drainie
solar dried fruit - Canada
---
2000
Michael:
Electropolished, welded, stainless steel wire is widely used for this purpose. I can give you a manufacturer in Wisconsin if you are interested.
Dan Weaver
- Toccoa, Georgia
---
2000
Michael,
You can use a metal screen coated with Teflon*.
You can ask to Dupont for the nearest teflon coater applicator to do this job. It must be cheaper than a pure Teflon screen.
Jordi Pujol
- Barcelona, Spain
---
2000
One suggestion that I could make might just be a win-win situation. There is a firm in the Boston, Mass. area with which I have no business connection. They manufacture a series of water based Teflon(tm) suspensions which adhere to metal and may be bonded by hot air drying.
Most of their products are intended for general industry in various suspended solids to fill the demands of almost all users. There is one type which you may just be interested in. They have had it approved by the FDA for use with food products. I have heard that it is applied to anodized aluminum sheets used in the preparation of certain foodstuffs which could stick.
Information that I have received thus far indicates no sticking, economical application, thin coatings of the bonded Teflon(tm), and possibly the answer to your original question.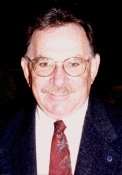 Ed Budman
- Pennsylvania


If you have a question in mind which seems off topic, please Search the Site