topic 6374
Sub 8Ra Plastic Finish
(2000)
I am looking for ideas and or help on getting a 4-8 Ra finish on plastic (Techtron-PPS). Is there anyone out there who could "lap" this? or is their a technique to getting this finish that someone would share?
thanks!
Ray Anderson
- Austin, Texas
---
(2000)
Ray
I am not familiar with the plastic you have mentioned. Also, before making a recommendation on a process or equipment some other facts need to be known. What kind of quantity are we talking about in what time frame. Example, to get a piece of clear acrylic plastic restored to its original clarity after cutting, you can use a mass finishing system with dry treated organic materials over a very long period of time. That same logic applies to a surface finish. I hope this helps.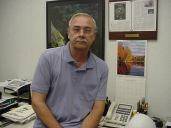 AF Kenton
Hatboro, Pennsylvania
---
(2000)
Ray:
A great deal depends on the properties of the plastic; some plastics lend themselves to surface finishing techniques with dry drum processing methods, startlingly low Ra, high lustre surfaces have been achieved on these materials for many years. Some plastics lend themselves to this kind of processing very easily. (acrylic, phenolics, cellulosics and a variety of others) some such as nylon and urethane are almost impervious to polishing abrasive surface treatment.
There is not a great deal of literature on these types of processes, though we have published some technical material in both "Products Finishing", and PLASTICS ENGINEERING in the past. Your best course of action may be sample processing trial and evaluation.
Best regards,
Dave Davidson
equipment supplier - Bartlett, New Hampshire


This public forum has 60,000 threads. If you have a question in mind which seems off topic to this thread, you might prefer to Search the Site