topic 6239
No chrome coverage in LCD area
2000
We chrome plate T-brackets for bathrooms. We are not getting any chrome coverage in the low current density areas - the corners of the "T". We are getting excellent nickel coverage. Could the nickel be too passive in those areas? Any assistance with this matter would be greatly appreciated.
Matthew S. Maurer, Senior Chemist
plating company - Ashtabula, Ohio, United States
---
First of two simultaneous responses-- 2000
It depends on the type of chromium solution that you are using. A good well balanced solution will cover the T. Unfortunately these type of solutions are proprietary solutions so they cost more.
Anyhow it is not a matter of passive nickel as passive nickel will mainly cause white wash stains.
Sara Michaeli
chemical process supplier
Tel-Aviv, Israel
---
Second of two simultaneous responses-- 2000
Matthew,
First, slowly raise the current and let the part be warm the same temperature as the chrome solution have. Second, try to copy the part and build a help anode. This is to get the current easier to the T-bracket. Start with a activation in chrome solution beneath the chrome's depositions 0,52 voltage for 3 minutes. You can also try to give kick with the current over plating Amps. Have you analyses chrome solution about the ratio Cr-sulphate maybe this is to low. Did you have to high temperature in the solution. How long time betwen the Ni and Cr.
Good Luck to you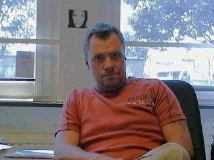 Anders Sundman
3rd Generation in Plating
Consultant - Arvika, Sweden
---
2000
Passive nickel will reduce chrome coverage. Carbon treatment of the nickel will extend chrome coverage.
You can test this using a dupli-cell and a Hull Cell.
Plate a panel with your nickel in a square cell.
Then rinse the panel with water, and plate with your chrome in the Hull Cell. Measure the coverage with a ruler.
Now carbon treat the nickel solution and run the test again.
You will see the chrome coverage increase.
But before that, run Hull Cell panels and see if you get 70% coverage in a 267ml Hull Cell panel. If you get 40 or 50% coverage, you need to get that chemistry right first.
Tom Pullizzi
Falls Township, Pennsylvania
---
2000
I agree with Tom Pullizi. It could be your bright nickel is running hot. Too much brightener can affect your chromium process.It may lead to reduced throw & a tendancy for burning.
Peter Wilson
- Ontario, Canada
---
2000
Mathrew, All is correct, I would like to also sugest that you look at contaminate level of your chrome solution...... with the effciency of chrome being so low, that throwing power is lost by small increases of contaminates such as chloride, iron, copper, trivalent. This will show up in the LCD areas first. The best way I have found to to correct this problem is to use a pourious pot on a regular set intervals
Chris Snyder
plater - Charlotte, North Carolina
---
2000
please send me text with subject of the composition nickel brightener in watt bath. thank you .
mohammad ali shafiei
I am student of university - esfahan iran


If you have a question in mind which seems off topic, please Search the Site