topic 6208
Silver precipitating in black chromate
(2000)
Dear sirs:
We prepare a black chromate solution for electroplated zinc, consisting of chromic acid, sodium sulfate, phosphoric acid and silver nitrate.
When prepared it works very well, but after a couple of hours, the silver precipitates.
How can I avoid the silver from precipitating?
Thanks in advance for your advice.
Oscar Infante
- Santiago-Chile
---
(2000)
You need to make sure the water you are using for chromate make-up is deionized. Also, chloride drag-in from acid zinc processes will rapidly precipitate out as silver chloride. Change your rinses between the two processes as frequently as possible.
Victor Waldman
- Naugatuck,CT.USA
---
(2000)
Dear Mr. Waldam:
Thank you for your reply. The problem is not because of chloride in the make up or because of carryover from the zinc bath.
The silver precipitates in a new solution, even having not used it. The make up is made with chloride free water.
So I guess the problem is in the preparation of the solution. Maybe silver has to be introduced previously with some PH adjustment or something.
If you have any suggestions it would be of great help.
Oscar Infante
oscar infante
- Santiago-Chile
---
(2000)
I believe that the answers given already are indeed correct. My response will simply amplify one technique that has not been mentioned.
When making a new black chromate solution, using either distilled or deionized water, I put the silver component into the water FIRST. This allows me to see how pure the water is (cloudiness forming tells me that some of my silver is precipitating).I may have to add more silver component in extreme cases. When in doubt, analyze using an Atomic Absorption instrument for silver. Use guidelines provided by your supplier to see how much silver should be in the process that you are using. Next, my chrome make up component is added. The solution should now be taking a clear reddish brown color with no turbidity. My bath is generally ready to use at once. In some cases, I may have to save a small bit of the old bath that I have just finished with. This serves as the, "Mother Liquor," to help kick off the new bath.
If you make your bath up in the reverse order you might find that when you add your silver to the chrome solution you will form an insoluble silver chromate that has a ruddy reddish brown turbid appearance. Heating the chromate to 120 deg. F. and allowing it to cool to operating temp will dissolve the silver chromate enough to use the bath right away. Otherwise, it might take several days for the turbidity to dissolve.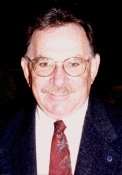 Ed Budman
- Pennsylvania
---
(2000)
To give you a word of advice from our experience;
Don't use your home brew, use proprietary mixes for peace of mind and economy.
It's not economical to lose silver each time. I rarely discard old proprietary baths as they work better with old age as long as you don't contaminate them.
Khozem Vahaanwala
Saify Ind
Bangalore, Karnataka, India


This public forum has 60,000 threads. If you have a question in mind which seems off topic to this thread, you might prefer to Search the Site