Where the world gathers for
plating, anodizing, & finishing Q&As since 1989
-----
Electroless copper plating onto wax
Intro / synopsis: To electroplate onto non-conductive materials like wax requires that they first be metallized. This thread discusses the problems a reader is having with the process of metallizing via the etch-sensitize-activate-electroless copper method, but asks why the metallizing is being done the hard way.
Q. Hello all,

My question is how can I have good layer of coating on Wax by Copper electroless? Actually I do not want to use K2Cr2O7 because Chromium(VI) is toxic!
Is there any way for it?
After this step I want to go for Cu electroplating.
Samuel wise
- Saxony Leipzig, Germany
November 19, 2023
A. Hi Samuel.
I understand that you do not want to use chromates because they are toxic. Unfortunately I do not quite understand the question :-(

I don't think electroless copper or immersion copper will deposit on wax though, if that is what you are asking. Luck & Regards,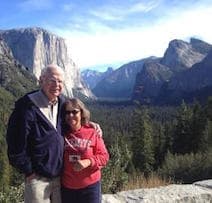 Ted Mooney, P.E. RET
Striving to live Aloha
finishing.com - Pine Beach, New Jersey



Q. Hi Ted,
Thanks for your reply.
These are the sequences that I tried !
1-degreasing in NaOH
2-etching in a solution of KMnO4+H2SO4
3- Sensitizing in SnCl2
4-Activation by PdCl2
Actually I have a layer on wax but it is not adhesive or uniform!!
I want to know is there any effective solution for etching or not ?
Do you know which type of etching works well? Acidic or alkaline?

Regards,
Samuel
Samuel Wise
[returning]
- Saxony Leipzig
November 20, 2023
A. Hi Samuel.
There are many ways to metallize objects before electroplating including putting graphite on them or painting with metallic paints. My understanding is that the justification for the rather exotic and expensive pretreatment process you are describing (chrome-sulfuric etch, SnCl2 sensitizing, PdCl2 activation, and electroless coper plating) is that it offers outstanding adhesion values for automotive grills and other applications where environmental conditions, including temperature variations, are extreme.

But wax has a maximum tensile strength of only a couple hundred psi at very best anyway, so I can't imagine it requiring super adhesion. Plus, wax is used as a mask in all sorts of plating operations because it is very resistant to acids, so it doesn't sound like you'll be able to etch it with acids to get it to have nooks & crannies for the palladium chloride to act as a proper seed.

Why not simply paint it with copper-bearing or silver-bearing paint and then electroplate it with copper? If it's a closed shape, the shrink-wrap effect of copper electroplating may substitute for adhesion anyway.

P.S. It is hard to offer suggestions when we have no idea what you are plating, what shape it is, the reason you are plating it, what environmental conditions it must withstand, etc., etc. Please tell us what you are trying to do overall, not just about the difficulties you are experiencing in one particular step. Thanks!

Luck & Regards,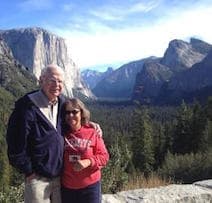 Ted Mooney, P.E. RET
Striving to live Aloha
finishing.com - Pine Beach, New Jersey