Where the world gathers for
plating, anodizing, & finishing Q&As since 1989
-----
Adhesion No Good for Nickel Coating Process

Q. Recently we are encountering flaking or peeling off of plating layer after conducting 250 °C x 10 mins (adhesion test).
Plating is only Nickel layer only. And the Nickel solution has no Brightener chemical. Will this be one of the reasons of such reject? Additionally, what other possible options to consider to address this issue.
Thank you in advance.
JM Riveral
- Cavite Philippines
November 15, 2023
"Trouble in Your Tank: Handbook for Solving Plating Problems"
by Larry Durney
from Abe Books
or Amazon
(affil links)
A. Hi JM,
There are many possible causes for poor nickel plating adhesion. I doubt that lack of brightener actually reduces adhesion, but highly stressed brittle plating can manifest/masquerade as poor adhesion.

But we need at least some general data or we're flailing in the dark. Is this barrel plating (make & break contact can cause it)? What is the substrate (stainless, aluminum, diecast, & leaded substrates require special pretreatment)? Have you successfully plated this exact part with this process before? Is there any possibility that silicones have found their way onto the parts (they're almost impossible to remove)? Is the adhesion problem exactly at the interface between substrate and plating (any flakes with only nickel both top & bottom)? Thanks.

Luck & Regards,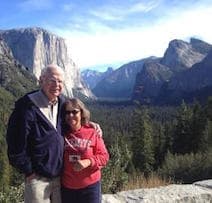 Ted Mooney, P.E. RET
Striving to live Aloha
finishing.com - Pine Beach, New Jersey



Q. Good day Sir Ted.. thank you for replying immediately.
And my apology for the lack of information.
To continue, we are doing barrel plating wherein substrate is Nd Magnet. On its plating line, there are 2 solutions Cu and Ni. And using Cu / Ni process we are not encountering such issue, only on Nickel coating.
And flaking happens between the substrate and plating layer.

Currently this is plated in plating line together with Cu / Ni Process.. For Cu / Ni Process there is no occurrence of flaking after 250 °C x 10 mins.. Only Ni process has such problem (both of them also has the almost same level of plating thickness).

We have other plating lines also with Ni / Ni / Ni process..
Main component is same from plating line with problem except for the Brightener (or additives).. so I thought that could be one of the possible problem.
Thank you...

JM Riveral

[returning]




- Cavite Philippines




November 18, 2023






A. JM,
The nickel layer adhesion problem
1) If adhesion between base metal and nickel layer-have cleaning problem
2) nickel to nickel peel may be bipolar condition or transfer tank to tank too late or part dry.
3) check the current problem.
4) check anode (nickel metal in baskets) level too low

popat patel

consultant/chemist - Roseville

November 22, 2023
A. Hi. The most conventional process for plating Nd magnets seems to be vacuum impregnation followed by Ni, Cu, and Ni again. But I don't have personal experience in plating on Nd. Sorry.

Luck & Regards,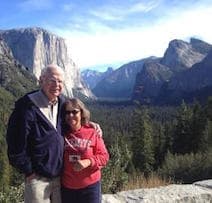 Ted Mooney, P.E. RET
Striving to live Aloha
finishing.com - Pine Beach, New Jersey



Disclaimer: It's not possible to fully diagnose a finishing problem or the hazards of an operation via these pages. All information presented is for general reference and does not represent a professional opinion nor the policy of an author's employer. The internet is largely anonymous & unvetted; some names may be fictitious and some recommendations might be harmful.
If you are seeking a product or service related to metal finishing, please check these Directories:

Jobshops Capital
Equipment Chemicals &
Consumables Consult'g, Train'g
& Software
---
About/Contact - Privacy Policy - ©1995-2023 finishing.com, Pine Beach, New Jersey, USA