Where the world gathers for
plating, anodizing, & finishing Q&As since 1989
-----
Beautiful galaxy-ish vintage finish: How do I achieve this?
Q. Found this beautiful lid at a thrift store.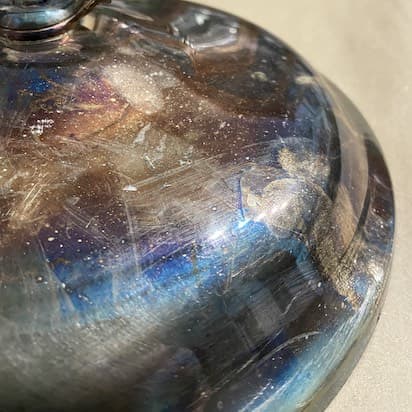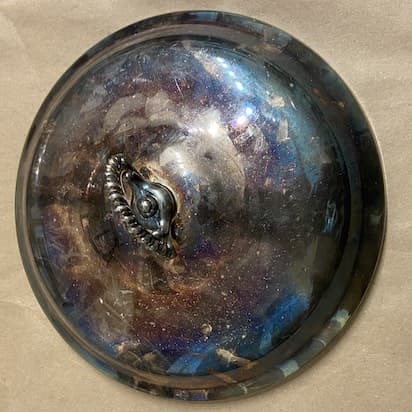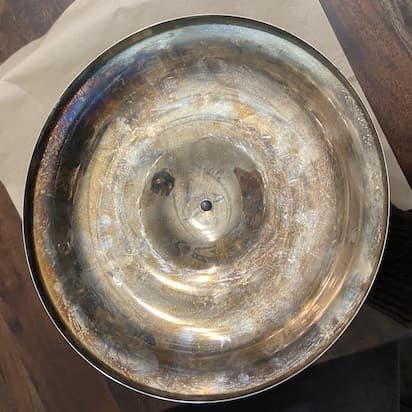 I was looking to achieve this finish on an electrodeposited metal, hopefully cheaply and quickly. Some sort of mixture of chemicals is ideal. Any help?
Matteo Pi
- LA, California
March 9, 2023
A. Hi Mateo. My guess is it was done by overheating a stainless steel lid, perhaps accidentally, perhaps with some oil on it, perhaps also accidentally. I am virtually sure this was not an OEM finish on a line of cookware, but something one person did to one pot lid whether deliberately or accidentally.

Please introduce yourself and your situation. It's hard to know whether you are a homemaker interested in getting one pot or lid to look like this, or a engineer for a cookware supplier wanting to set up a factory for a unique look to your product line.

If you only want to make one, I'd try leaving a stainless steel lid with no plastic parts on an electric stove burner and seeing what happens when it gets really hot. If that doesn't give a range of colors, try spraying a little olive oil on a lid (with no plastic parts) and putting it in your oven on self-cleaning cycle to see if you can get anything close.

If you are looking for a mass production solution, you won't do it by electroplating, but anodizing of stainless steel might be a start.
Luck & Regards,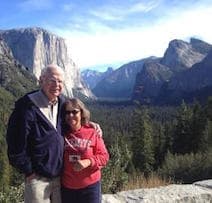 Ted Mooney, P.E. RET
Striving to live Aloha
finishing.com - Pine Beach, New Jersey



Q. The use case for this is an ongoing product, I would want to be able to do this relatively cheaply, quickly and at some kind of scale (probably outsource it, but I still need to know the process).

My specific pipeline is:
1. Receive a small (3" x .5" x .2"), uncoated NdFeB magnet
2. Electrodeposit/coat/whatever it (looks to me in silver)
3. Some kind of process, fast enough and cheap enough (cannot use heat, or it will demagnetize the magnet under the coat)
4. Seal it in a thick clear coat - not sure what yet (Preserve the finish, but thick enough to add a rough texture for friction)

The process is for aesthetic. You might be able to tell that this is in an infancy stage right now, so I would like to make it clear I am greatly indebted and thankful for any help that I receive.

Thanks!
Matteo Pi
[returning]
- LA, California
March 10, 2023
A. Hi again Matteo,

I am not sure why an electrodeposit is an essential step 2, since pearlescent, iridescent, and chrome-look paints are readily available, but yes, neodymium magnets can be electroplated with nickel if you wish. If you search the site you will see at least a dozen threads on that topic.

A super-easy almost cost-free experiment you probably ought to do immediately is to apply your "thick clear coat" to that pot lid and see if its finish still impresses you. The potential problem is that many pretty and variegated colors are not pigments; rather they are partial-wavelength interference colors, and any additional clear coat layer on top of them has significant potential for interrupting that interference and preventing/erasing those colors. We have many threads here from artists complaining that they generated beautiful heat colorings on metal ... which disappeared when they subsequently clear coated the objects :-(
Luck & Regards,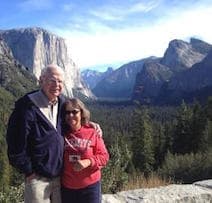 Ted Mooney, P.E. RET
Striving to live Aloha
finishing.com - Pine Beach, New Jersey