Where the world gathers for
plating, anodizing, & finishing Q&As since 1989
-----
Karat gold (10k-18k) electroplating using dissolving donor anode
Q. Karat gold (10k-18k) electroplating using dissolving donor anode for stainless steel, copper, brass, and silver jewelry and ideally an effective cyanide-free method comparable to traditional cyanide methods (or better)?

I'm trying to do some DIY affordable budget gold electroplating using karat gold in the 10 to 18 karat range, dissolving in it as donor, preferably without cyanide but don't know if that's possible or not because, let's face it gold is outrageous to buy right now; and I have some brass, copper, stainless, and silver jewelry I would like to ideally do with multiple thick coats so it is effectively more like gold filled than electroplated. Something that can be worn regularly and still look like quality gold jewelry after some time, because my personal experience with electroplating is that it's far too thin, and needs to be replated too often, to make it very practical as every day jewelry.
If at all possible I would also like to have this figured out and and perfected, or at least most of the way through the learning curve, before my mother's birthday in June so I can gold plate a beautiful silver bracelet for her.
Robert Lee
- Lakeland Florida
January 10, 2023
A. Hi Robert. Thank you for recently helping others with their questions.

Let's start by saying that (with slight simplification) vermeil is 2-1/2 micron (100 millionths of an inch) thick gold plating on sterling silver and it will last & last. Micron gold is 1 micron thick gold plating (40 millionths of an inch), and even it will last quite a long time. So, although gold is very expensive, please run through some calculations and you'll find that the cost of gold in gold plated jewelry isn't nearly what you might have feared. The problem these days is that people are applying 6-1/2 millionths of an inch and calling it 'high quality' :-)

Secondly, please realize that plating an alloy (gold with anything else) is very difficult, for the same reason that batteries are even possible, and that galvanic corrosion occurs: the more noble metal wants to plate out and the more active one refuses.

I think you should try to get a little plating practice in with cheaper electrolytes than gold (like copper and nickel), and then do hard gold plating rather than fooling with trying to alloy it. There are probably custom jewelers who can plate that bracelet for you right the first time with your desired thickness if you don't want the time and expense of learning the art of gold plating. Good luck!
Regards,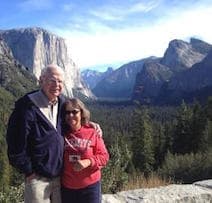 Ted Mooney, P.E. RET
Striving to live Aloha
finishing.com - Pine Beach, New Jersey



A. Alloy plating is not simple thing.Try 1 gm gold chloride /75 gms sodium phosphate/ 2,5 gm sodium sulphite/ 1 lit water bath.Stainless steel anode.You can even make your own gold chloride if you dissolve some gold in aqua regia.Hope it helps and good luck!
Goran Budija
- Cerovski vrh Croatia
January 11, 2023
adv.: Discover the choice made by manufacturers
nationwide for high quality jewelry plating & finishing