Where the world gathers for
plating, anodizing, & finishing Q&As since 1989
-----
316SS bath of 2% Sulphuric Acid solution turning green and smutty during Aluminium pickling... why!
Q. I have a 2% solution of sulphuric acid pickling bath of 316SS used to pickle 1050 grade aluminium for powder coating. I was guaranteed 316 grade in the tank construction. The bath is turning green and becoming smutty over time, with elements of copper and nickel turning up in bath analysis.

Temp is kept at 30°C for processing. Daily checks on solution strength are conducted.

What could be causing this contamination and excessive smut.

We preclean our aluminium with isopropanol prior to pickling, and the coating weights are failing due to the pickling process being contaminated.

Any help welcome.
Dee Tuohy
- Dublin, Ireland
September 16, 2022
A. Hi. Although 316SS should generally be resistant to 2% sulfuric acid at 30°C, it is apparent that your tank (whether it is or isn't actually 316) is not fully resistant to the actual circumstance, and needs a liner. If you can borrow a "scrap sorter" hand-held X-ray fluorescence machine you can determine the grade and could try to pursue a claim against the tank manufacturer if applicable.
Luck & Regards,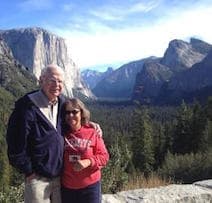 Ted Mooney
, P.E. RET
Striving to live Aloha
finishing.com - Pine Beach, New Jersey
---
Q. Hi Ted

That is our current concern, and one which we are currently trying to determine, for instance is it the tank, or is the dipping cage made of the incorrect material etc.

Also it has been pointed out that one of the machine punches in the aluminium fabricating warehouse is using excessive oil while cutting, which we are in the process of eliminating, and since we usually grind imperfections and clean the aluminium with isopropanol prior to pickling, I want to rule that out as a possible source of contamination.

Have you seen machine oil cause such problems? (I know the machine oil doesn't account for the source elements of steel in the bath makeup)

Do you have suggestions on what kind of Liner could be best?

Thanks for your help
Dee
Dee Tuohy
- Dublin, Ireland
September 19, 2022
A. Hi Dee. I think there is little question that nickel is entering the solution via corrosion of stainless steel, and that a simple PVC drop-in liner would fix it if the tank is the problem. If the dipping cage is also stainless steel, it would have to be dipped in plastisol.

The question of whether oil can turn sulphuric acid aggressive is a good one; although it is not in my personal experience, I have been told, and do believe, that it is possible. In fact, we have several threads on line here to that effect.

Although oil is a potential problem here, I don't think it should be: because I don't think the aluminum should ever enter the pickling tank oily. I think the aluminum should be cleaned of oil by immersion in a non-etching alkaline cleaner or a vapor degreaser rather than merely with isopropanol.
Luck & Regards,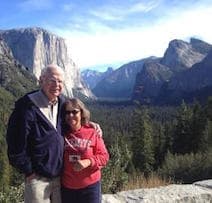 Ted Mooney
, P.E. RET
Striving to live Aloha
finishing.com - Pine Beach, New Jersey
---
Q. Hi,

I have narrowed down the contamination to the support bars used in the basket for immersion and the pump centrifugal chamber. Both of which I am sourcing new material for.

On another note, we use copper plated hooks to hang smaller pieces into the basket for immersion. Is there a better way to do this. As getting 316ss hooks is very problematic.
Dee Tuohy
- Dublin, Ireland
September 28, 2022
A. Check the galvanic voltage between the stainless and the aluminum.

Robert H Probert
Robert H Probert Technical Services

Garner, North Carolina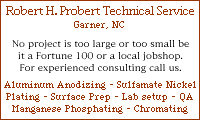 November 15, 2022