Where the world gathers for
plating, anodizing, & finishing Q&As since 1989
-----
PTFE/Teflon Environmental Concerns

Q. I am in the process of specifying a finish for an aluminum threaded part. For a number of reasons (hardness, wear resistance, non-conductive, corrosion protection) I have settled on a Type III hard coat anodize.

I am debating adding a PTFE seal/finish to the part for increased lubricity (which will hopefully help with wear) but am a little worried about the environmental impacts of PTFE. It has been difficult to separate reliable online info from blogs talking about PTFE coated cookware.

From the best I can tell, most of the world has agreed to stop using PFAS, which were previously used in the production of PTFE. However, I am seeing some info indicating that PFAS are released in the air when PTFE is heated (such as when a PTFE coated metal part is melted for recycling), and info saying that some European countries are interested in banning PTFE outright.

Can anyone provide some insight to this situation? I do not want to specify a finish that I hope to use for 10+ years if it is likely to be banned soon, and I also do not want to specify a finish that is likely to result in hazardous pollution, even it is legal.
Jack P.
- North East
August 22, 2022
A. Unfortunately, none of us can predict the future, especially in the social media driven world of today. What is slightly trending today may explode to 24/7 coverage tomorrow or may fade when some other shiny object surfaces. And ultimately, laws are passed by vote-seeking politicians, not by scientific bodies. So personally, my guess is that all 'forever chemicals' will be banned worldwide sooner rather than later.

You submitted your question under an obviously fictitious name, and probably with good reason. But please recognize that potential responders will be limited by this same desire for plausible deniability :-)
Luck & Regards,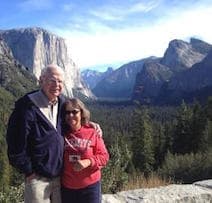 Ted Mooney
, P.E. RET
Striving to live Aloha
finishing.com - Pine Beach, New Jersey
---
August 25, 2022
Ted,

Thank you for your reply; your assessment of the future of forever chemicals sounds likely.

Do you have any comment on how PTFE is associated with forever chemicals? More specifically:

-Is it easy to manufacture/apply PTFE coatings without forever chemicals?

-Am I correct in my understanding that regardless of how the PTFE was manufactured, applying high enough heat to the PTFE will result in forever chemicals being emitted in the fumes?

Thank you again.
Jack P.
- North East
A. Hi again.

Unfortunately,Teflon, PTFE, is itself a forever chemical. The largely unbreakable chemical bonds between the carbon and fluorine in Teflon and other fluorocarbons chemicals is presumably the origin of the term 'forever chemicals'. Hopefully the hard anodizing that you envision will fill your needs without the addition of Teflon.
Luck & Regards,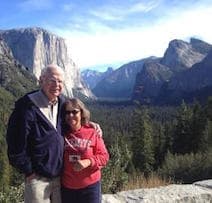 Ted Mooney
, P.E. RET
Striving to live Aloha
finishing.com - Pine Beach, New Jersey
---
A. Jack

The EPA published a document regarding 'forever' chemicals titled "PFAS Strategic Roadmap: EPA's Commitment to Action 2021-2024". It might be worth your while to take a peek at it.

Dry Film Lubricants might be a suitable alternative to PTFE.
Willie Alexander
- Green Mountain Falls, Colorado
September 6, 2022