•
-----
Stains on 6061 Aluminum

April 6, 2022
Q. Hi
I'm Amer from Penang Malaysia.
We doing acid etch for Aluminum 6061.
Before performing polishing, there is a stain on the aluminum surface which only can be seen under UV light.
Anyone have experience facing this? What actually is the stain coming from? It's due to oxidization of the material?
It still cannot be removed after acid etch.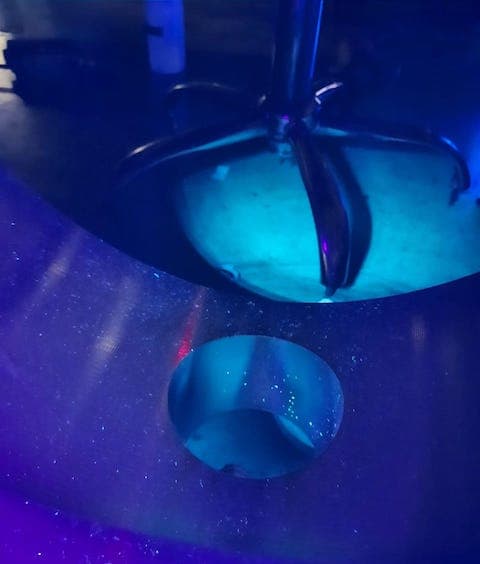 Appreciate your advice.
Amer ishak
- Penang Malaysia
^
---
April 7, 2022

A. When you refer to an 'acid etch', what acid, or is it caustic? If you can, try nitric acid at 30-50%.




Drew Nosti, CEF


Anodize USA



Ladson, South Carolina





^





---

April 6, 2022

A. Hello Amer,

In looking at the picture you supplied it raises several questions or thoughts for further consideration. the stains are visible in the hole as well as on the top surface. this seems to indicate that whatever the condition is that is causing the staining is happening after the hole has been drilled. that being the case are parts stored in a corrosive atmosphere? also are you sure these are stains and not pits?
Are these parts casting as opposed to aluminum stock?
Castings will have a tendency to reveal pitting in a surface that has had machining performed on it.

I would also question whether or not your etching process might be too aggressive for the material (aggressive meaning too strong in concentration.)

Lastly it is very difficult to give you an exact answer because we and possibly yourself may have no idea what conditions these parts have been subjected to prior to your receiving them for processing.

Philip J. Verzal


Saporito Finishing Co.



Cicero, Illinois





^