•
-----
HCl immersion time for replating old car parts

March 18, 2022
Q. Good day all.

A few details of my line and type of parts processed.

Zinc Alkaline. Rack.
Brightener - Taskem Contour Plus.
Flow : HCL - R - Reverse Plate - Zinc Plate - R - R - Metex IT - R - Chromate - R - Air Dry.

I mainly strip and plate old automotive bolts, brackets, pipes and nuts which already are plated. I plate the way the plater who I learned from got taught however I am always open to improving.

The method for pickling and cleaning is as follows

Immerse in HCL until fizzing stops (old zinc or plated surface is stripped). Then allow to dwell up to 2 minutes in HCl tank if hard steel. No longer than 1 minute if soft steel e.g pipe fittings, banjo bolts etc.

If metal begins to turns light or salmon pink - it is overpickled. What damage and further issues this causes on this part I was not advised.

Rinse, then reverse plate until no smut is seen dragging off, further reverse plate if needed, re-inspect.

I have two questions regarding this.

1. Does over pickling steel permanently damage the surface that is to be plated, e.g., left to pickle until pink appears and if this does happen, what steps should I take to give the part the best chance of plating to reduce likelihood of problems.

2. Rather than letting the parts dwell in the HCl tank after the fizzing stops and the old zinc is removed, may I immediately remove it and allow the reverse plating tank to remove the rest of the surface contaminants.

Cheers
Boris
Boris Siljanoski
- Perth, Western Australia
^
---
March 2022
A. Hi Boris.
These are tough questions to answer because the parts you are reworking can vary so much. If you were stripping the zinc from a part you had just plated, you would stop pickling as soon as the rapid fizzing stops (indicating that the zinc is gone). Parts that are in good condition ought to be the same. But when parts are old and corroded, you must reactivate the steel which has become corroded, but 2 minutes sounds like a lot to me, depending on the HCl concentration (15-20% is probably typical), I think 45 seconds would be more typical.
Over pickling of soft steel may cause pitting (although with old parts they may be pitted already anyway). Overpickling of hard (higher carbon) steel can also leave too much carbon on the surface, which can be a problem getting coverage .
I'm not familiar with this 'reverse plating'. Is it an actual zinc plating solution or just an anodic electro cleaner? If the latter, I don't think it can achieve activation (removing oxidized steel).
We're leaving my experience zone, but I don't understand this 'salmon pink' -- where is the copper coming from?
Luck & Regards,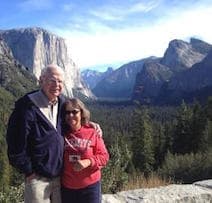 Ted Mooney
, P.E. RET
Striving to live Aloha
finishing.com - Pine Beach, New Jersey
^