It's Tuesday 01/18/22 & your Q or A is Welcome.
Chime right in! (a "no registration" site)
•
-----
Electroless tin on aluminum plus steel problem
January 6, 2022
Q. Dear sir
Hi
We are manufacturers of aluminum-based bearings in Iran. In our process we buy bimetal strips (Steel-AlSn20Cu) and after punching, pressing and machining, we use a final tin flash coating by electroless process in Fluoboric acid bath.
The problem is that after the coating process, the coating on Aluminum alloy side is even but on steel side uneven.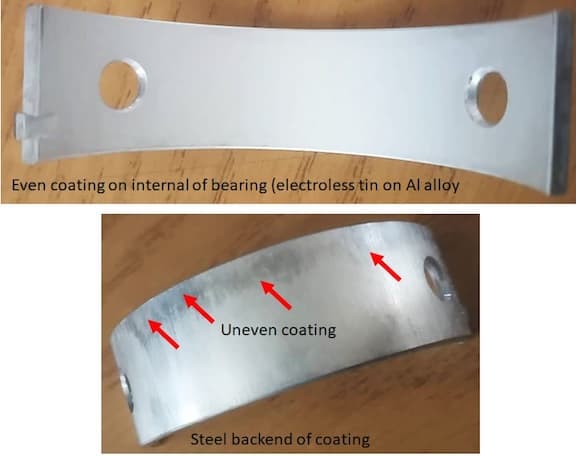 What is your proposition to overcome this problem?
Ramin Shoja
- Qazvin from Iran
^