Free personalized metal finishing help!
Q-Panel Envelopes...Where to buy them?
(
-----
)
September 29, 2021
Q. Greetings all.

A simple and almost embarrassing question but here goes....

We're relatively new to powder/paint and my new position in our shop has me wondering why they've not established a coupon or Q-Panel process. In establishing this, I've been looking for what would be the "standard" envelope as I've seen in the past from other paint shops.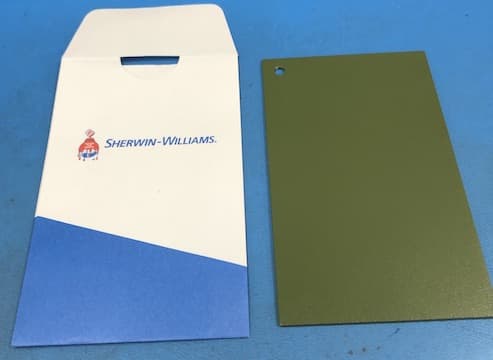 Our Q-Panel is 3" x 5" and fits perfectly into a Sherwin-Williams Q-Panel pocket but I cannot have that branding. I'd especially like a full-face envelope but I'll what I can get.

Any help on this would be greatly appreciated. Thanks!
Bryan Ridgely
- Poway California
^