Where the world has
gathered for finishing Q&As since 1989
Hot-Dip Tinning Problems & Solutions
(
-----
)
August 25, 2021
Q. DURING HOT TINNING I AM GETTING HARD TIN CRYSTALS IN THE MOLTEN POT WHICH DO NOT MELT, AND REDUCED PRODUCTION AND INCREASED PRODUCTION COST.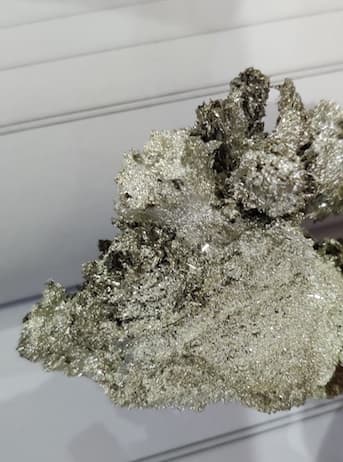 PLEASE TELL ME WHAT TYPES OF CRYSTALS THEY ARE AND WHAT IS THE METHOD TO REDUCE THEM.
RAKESH JAIN
OWNER - NEW DELHI INDIA
---
September 12, 2021
A. I have no experience in hot dip tinning or any related technology. But problem faced by Rakesh Jain is interesting. Here is my guess as to what could be happening. As winter approaches in higher latitudes lakes start freezing. It is a gradual process with water and ice coexisting for long periods. One can also see this happening in deep freezers in refrigerators. Probably something similar is happening in the hot tinning bath of Rakesh jain. When you dip a cold object in the hot bath the temperature of the bath drops. If the initial temperature was not high enough and heating rate is much lower than cooling rate, molten tin would solidify forming crystals. I think he needs to increase the heating power and temperature of the bath. Experienced would be better.
H.R. Prabhakara
- Consultant
bangaloreplasmatek.com - Bangalore Karnataka India
---
September 13, 2021
Q. Thanks for yours suggestion, H.R.Prabhakara Ji
As I am Tinning copper wire, which has a temperature about 200 °C before going to Tin Tub and even I did not apply any chemical on bare copper wire.
As per your suggestion I increased the tin temperature to 280 °C It still exists. It is something else -- maybe copper tin alloy which I want to retard.

With regards,
Rakesh Jain
[returning]
OWNER - NEW DELHI INDIA