World's #1 on-line resource since 1989
•
-----
Problems in recovering gold from soil
June 5, 2021
Q. Hi
I have an Aqua Regia.

• If I remove nitric acid with urea from aqua regia, tin chloride test does not show the presence of gold.

• If I add iron sulfate to Aqua Regia, the Aqua Regia solution turns black but nothing precipitates.

Please help me.
nastarn khosravi
- iraq karbala
---
June 2021
A. Hi cousin Nastarn. Your questions are very welcome here, but we have more that 60,000 topics/threads on this site, including dozens about gold recovery from e-waste.
So please introduce yourself and your situation. Thanks.
Luck & Regards,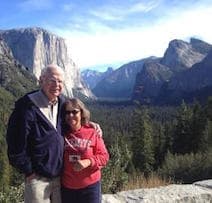 Ted Mooney
, P.E. RET
Aloha -- an idea worth spreading
finishing.com - Pine Beach, New Jersey
---
June 6, 2021
Q. Hello
Thank you for your answer.
I'm a girl named Nastaran and I like to learn how to extract gold from the soil.
I am not fluent in English and have a hard time understanding what others are saying and writing, so I apologize to you.
Chlorine and nitric gas bother me a lot and I have a severe headache.
I have no other money to buy protective equipment unless I can extract gold from the soil.
I bought some gold soil.
My soil is alluvial and has sulfur and I think it is alkaline.
Because it does not react with baking soda but reacts strongly with vinegar.
In my opinion, this soil is rich in iron, zinc, copper, lead, nickel, etc.
I roasted the soil at 600° C.
And then I washed the soil with water.
And then I put this soil in Aqua Regia for a week.
And then I separated the soil from Aqua Regia (filtered)
I added some sulfuric acid to the solution and removed the lead.
And I did a tin chloride test, and that shows the presence of gold.
But if I use urea, the tin chloride test will no longer show gold.
I continued to use ferrous sulfate to precipitate gold, but my solution changed from yellow to black, but nothing precipitated. If I wait a month, this color will remain black and nothing will precipitate.
nastarn khosravi
[returning]
- iraq karbala
---