World's #1 on-line resource since 1989
•
-----
Does Plastlina/modeling clay accelerate corrosion of aluminum?
June 2, 2021
Q. I need to seal an open seam between 6061 aluminum and fiberglass in a new boat build. The seam will be subject to saltwater and I want to prevent poultice or crevice corrosion on the aluminum.

I need to be able to remove the sealant later, so something like silicone is trouble.

I have found modeling clay or I can also use butyl, but modeling clay is not as sticky and easier to form.

Modeling clay contains calcium carbonate? Or clay flour?

Anyhow, does anyone know if Plastilina will harm 6061 aluminum in a saltwater environment?

I can try some homemade saltwater ocean tests I suppose. Thanks for any replies.
Dan Fall
- IGH (Inver Grove Heights) Minnesota

---
June 2021
A. Hi Dan. Hopefully someone with actual experience can answer because the theoretical answer is that calcium carbonate (lime) alone is quite alkaline and will corrode aluminum ... but when entrained in modeling clay, and then immersed in saltwater, I don't know.
A gentle reminder for others who may be reading this though, is that you don't fool around with unapproved sealing agents if it involves the water-tightness of a boat. Offshore in rough weather is not the time to find out that something didn't seal as well as you hoped :-)
Luck & Regards,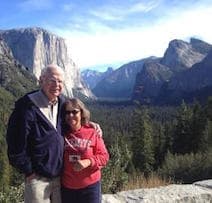 Ted Mooney
, P.E. RET
Aloha -- an idea worth spreading
finishing.com - Pine Beach, New Jersey