World's #1 on-line resource since 1989
•
-----
Polishing 6061 T6 aluminum
May 21, 2021
Q. I've been doing this work for a long time and still not satisfied with my process. I need to polish aluminum, flat discs of approximately 16" They are for steering wheels and have cut-outs for spoke designs. My current process involves several grades of sanding, then buffing. I would like to improve this process by lessening the time required to condition the metal for buffing and if possible, eliminate the buffing stage (big Baldor) as well.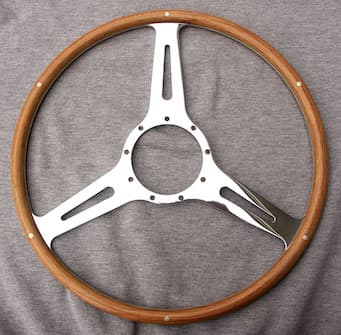 I have a lapping machine and am about to experiment with different grades of diamond laps, hopefully progressing to a final polishing with a felt pad lap. I have purchased 320, 600, 1200, and 3000 grit diamond plates.

I'm not sure how to identify the degree of brightness but know that it is not a true mirror that I want. For this product, a true mirror would cheapen the look. I would like to be able to smooth the surface from the sheet stock finish and remove all scratches from the surfacing. I envision using an aluminum polish such as Mother's for the felt pad buffing stage.

My objective is to make the conditioning process more consistent in results, lessen the time investment, and improve the final result. Any and all advice is appreciated.
Michael Lempert
- Mount Pleasant South Carolina
---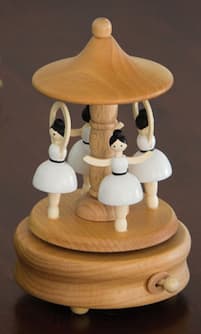 (bitsandpieces.com
May 2021
A. Hi Michael. We have dozens of threads about polishing aluminum in this forum if you search the site. The easiest time-saving way to do at least the initial polishing is probably with some sort of mass finishing. Tumbling doesn't sound applicable to 16" diameter disks, but vibratory finishing might work, and if volume is high enough to justify it, drag finishing sounds ideal. (If you picture the spinning ballerinas on music boxes, your disks would be fixtured to similarly spin on their centers while being dragged in a circular circuit around a 6', 8' maybe 10' diameter bowl full of media).
I could be in error, but I don't think the way you get where you want to be is by stopping short of mirror polishing. Rather, I think you first get to scratch-free and rather polished, and then go on to some sort of bead blasting or vibratory finishing with a selected finishing media.
Luck & Regards,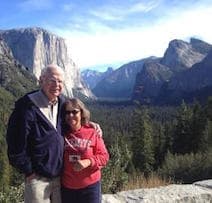 Ted Mooney
, P.E. RET
Aloha -- an idea worth spreading
finishing.com - Pine Beach, New Jersey
---
May 28, 2021
A. You say you do not want a true mirror, but that's what your photo looks like.

That's a nice polishing/buffing job, but I'd be concerned that it will degrade in service. To maintain the original luster. you'll need to have it anodized before the rim is installed.

Anodizing will somewhat dull the finish - work with an anodizer to get the look you want, and you'll also get a final finish that will last.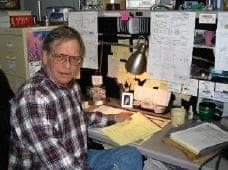 Jeffrey Holmes, CEF
Spartanburg, South Carolina
---
June 3, 2021

Thank you, Ted and Jeffrey.

The finish may very well be mirror. I'm not sure how to describe it other than say it is not a true mirror like what we look into in the morning. I once had a customer send me a wheel buffed to a true mirror and it was not period-appropriate or correct. It had cost him $500 for that job and I'm sure the provider was very proud of it.

My job is to make accurate reproductions of steering wheels from the late '40s through very early '70s. And I'm not interested in preserving the polish since the original wheels almost never had coatings. An anodized treatment would ruin the appearance.

I now have five diamond discs that I am just starting to mount so I can trial them as surface conditioners. The finest grain is 3000. I'm hoping that after conditioning, I can either use a felt pad and aluminum polish on the lapping machine or make quick work of it with the big Baldor.
Michael Lempert
[returning]
- Mount Pleasant, South Carolina
---
June 4, 2021
A. I'm not sure what you mean by "anodizing will ruin the finish".

Anodizing can be done so it is invisible - no change in gloss or reflectivity; that depends on which alloy and the skill/willingness of the anodizer.

One of my first jobs was anodizing large reflectors for stadium lights. It was possible to have the anodizing be invisible, yet provide protection from atmospheric oxidation and weathering.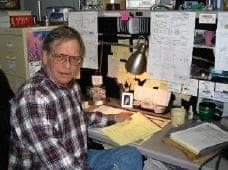 Jeffrey Holmes, CEF
Spartanburg, South Carolina