Not a lecture hall but a roundtable with a seat for you!
60,000 topics spanning 36 years. Education, Aloha, & Fun
topic 61181
Adding sulfuric acid additions while anodizing
December 4, 2020
Q. Hi. I am a maintenance technician at an anodizing shop in Minnesota. We are experiencing discoloration issues with 12 foot extrusion loads from end to end. This happens about 3 loads per shift. We are using 2 1000 gallon tanks that are piped together using a type 2 anodizing process. Our system automatically adds 5.5 gallons of acid every 35 loads via a diaphragm pump with a 1/2 inch pipe and occasionally a manual add of 20-30 gallons will be added while anodizing parts. The acid add is happening above the pump inlet with agitation happening. Would this process of adding sulfuric acid change the concentration enough at the back end of the tank to cause our discoloration problem? Also as it is pulled into the pump at the back end of the tank and pushed into to the front end of the tank would the new concentration mixing cause problems. I'm wondering if we need to add slower via a small pump with a 1/8 inch tube going into both tanks. We also seem to have overheating issues with small loads occasionally. I'm thinking the chemical reaction of a fast acid add to the water is driving our tank temps up because our equipment seems to be operating fine. Would this chemical reaction from the fast acid add also cause issues with discoloration or burning. Should we be adding acid while not running loads to let the solution mix thoroughly and let the tanks cool before the anodizing process begins? Any info or advice would be appreciated. Thanks.
Allen Horak
- Fridley Minnesota
---
December 6, 2020
A. Hi Allen,
You're dead on the money. You can probably get away with a trickle add, delivered into a part of the tank away from parts but well mixed, assuming your recirc, mixing, and chiller are all in good order -- but a relatively large add should never be made in-process, for exactly the reason you mentioned- the heat of dissociation can be enough to knock you off your target temperature, and even give you a temporary pocket of higher temp if the mixing doesn't dissipate it fast enough.

Because there's such an important balance of conditions to hold during a run, I won't even so much as adjust the pH of a dye tank while parts are in it!

Talk to your techs about coordinating with the line runner to make adds after a load comes out, and give it time for the chiller to "catch up".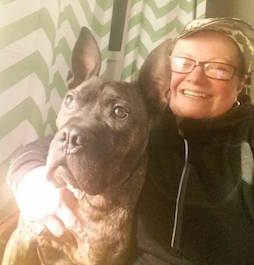 Rachel Mackintosh
Plating Solutions Control Specialist /
Industrial Waste Water Treatment - Brattleboro, Vermont
---
December 7, 2020
A. It is just a good manufacturing practice:
1. Add concentrated chemicals into a bath when production is NOT running (any bath - anodizing, etching, plating)
2. Allow sufficient time to mix the solution prior to starting the next batch of production.
3. In the unique situation when chemical has to be added during production run (for example, electroless Ni plating) - add as smaller portions as practically possible.
Leon Gusak
- Winnipeg, Canada
---
December 10, 2020

I greatly appreciate your insight. Thanks.
Allen Horak
[returning]
- Fridley Minnesota
---
December 11, 2020
A. Rachel and Leon are spot on here, Allen. You always want to balance your tanks when you are not running parts.

Another thought is that the practice of simply adding a predetermined amount of chemistry and water to the tank on a preset time basis (or preset number of runs) isn't truly balancing the chemistry. You need to be taking regular tests of the chemistry pH and balancing it accordingly. Once done, allowing ample time for the in-tank agitation (air sparger, circ pump, etc) is critical to make certain you have a homogenous solution. And then you measure the pH again before running parts to make sure it is dialed in correctly.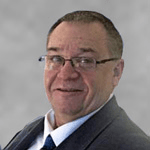 Jon Hickman
Best Technology Inc.

Plymouth, Minnesota