Not a lecture hall but a roundtable with a seat for you!
60,000 topics spanning 36 years. Education, Aloha, & Fun
topic 61171
Formulation or Citric or Sulfamic acid pickling solution for 12L14?
November 25, 2020
Q. My company has been struggling with blistering of 12L14 parts after crimping the lip of our parts. I believe that our issue is a result of insoluble lead compounds on the surface. Our current process involves 1. ultrasonic cleaning in alkaline cleaner, 2. anodic electrocleaning for 3 minutes at 5 volts in mildly alkaline cleaner, 3. NaHSO4 dip for 30 seconds to 2 minutes, 4. Sulfamic Nickel plate for 5 minutes, 5. acid tin plate.

After doing some reading on here, I believe I need to add an acid pickling step. That being said, my company will not allow the use of HF or similar acids in house. I've read that citric acid and sulfamic acid can be used as an alternative, but cannot for the life of me find a formulation in my reference books.
David De Pena
- Grand Junction, Colorado
---
affil. link
Electroless Plating
by Mallory & Hajdu
from Abe Books
or

November 2020
A. Hi David. Indeed if you've read a lot of this site you've heard the perennial refrain that fluoride is necessary to get adhesion on lead.
However, you may have also read that the severity of the problem seems to vary depending on the exact composition since the lead can vary from 0.15% to 0.35%. If you have control over the raw material, requiring tighter control of lead towards the lower end may help.
Citric acid is a good chelator and there are many reports in other industries that it can, to various degrees, dissolve lead. But it's probably a poor pickling agent. I think it may take some lab work with NaHSO4 first then citric acid, or HCl first and then citric acid.
Mallory & Hajdu recommends sulfamic acid for leaded steel but doesn't appear to offer any detail.
Luck & Regards,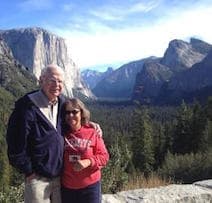 Ted Mooney, P.E. RET
finishing.com - Pine Beach, New Jersey
Aloha -- an idea worth spreading
---
December 2, 2020
A. Nickel plating time looks very short, 5 min only. Probably it is a strike only. Does it make sense to try to change the Nickel plating to Wood's Nickel strike? Adhesion of Wood's Nickel Chloride is usually much better than Nickel Sulfamate.
Leon Gusak
- Winnipeg, Canada