60,000 Q&A topics -- Education, Aloha, & Fun
topic 61168
Applications for room-temperature hard anodizing
November 20, 2020
Q. While working on titanium hard coat anodizing, we experimented on other alloy types.
adv.
Stainless steel, tantalum, titanium, and aluminum produce ceramic-like ultra strong anodized surface in room-temperature electrolyte.
Where do you think such surfaces can be required? Any ideas are welcome. Attached are the images of aluminum anodized.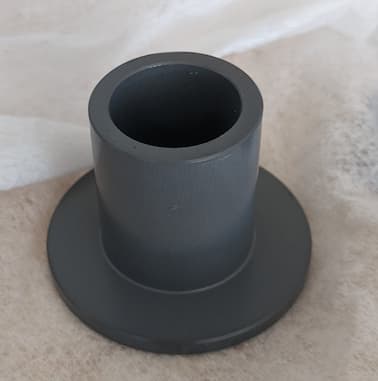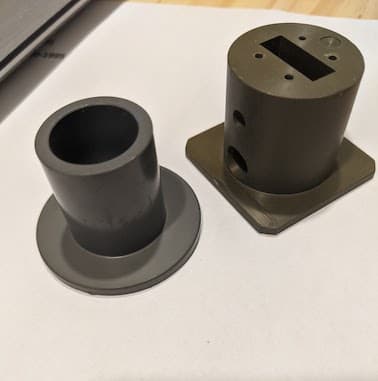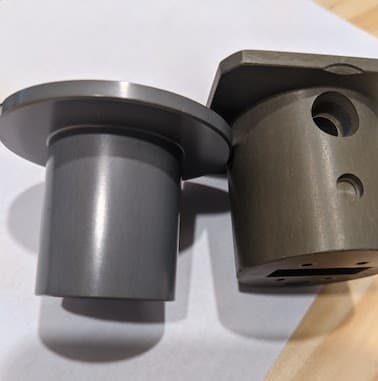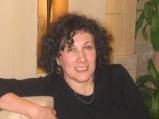 Anna Berkovich
Russamer Lab

Pittsburgh, Pennsylvania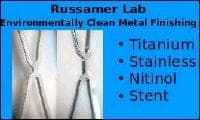 ---
November 2020
A. Hi Anna. Millions of aluminum parts are hard anodized for the auto industry alone for internal use in various pumps. The question will be whether the room-temperature anodized parts can deliver the same (or good enough) performance, and whether real economies are possible. Hard anodizing at freezing temperatures is not easy -- the agitation, contact arrangement, and chemistry must be just right (although some alloys are 'relatively easier' or 'relatively harder' than others).
My guess is that the two most important tests would be corrosion and taber abrasion, with robustness of the process also being critical.
Luck & Regards,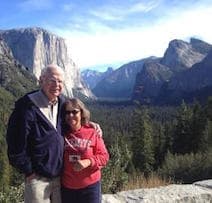 Ted Mooney, P.E. RET
finishing.com - Pine Beach, New Jersey
Aloha -- an idea worth spreading
---
November 20, 2020

Hi Ted,

Thanks for suggestions. We already tested the anodized surface. Very durable, very corrosion resistant, passed our own tests and comparison to regular hard anodized surface. We analyzed the surface the chemical composition of the surface. it is glass-like Al2O3 (corundum), extremely strong. Even 50 micron thickness of this corundum anodized surface is better in corrosion resistance of 200 micron hard anodized aluminum. Willing to conduct laboratory tests if interest occurs.