Education, Aloha, & Fun
A roundtable with 60,000 topics and a seat for you
topic 61159
What to do with dog's head bas relief?
October 14, 2020
Q. My name is Barbara from Ocean County, NJ. I came to own a silver bas relief of a dogs head.
I do not know the composition of the entire object, but it is quite beautiful and heavy. One part of the flat sculpture has been worn through.
What metal or metals lay beneath the surface we do not know, but is it worth our while to repair?, toss? Or melt down. It is not magnetic, and ice melts quickly on it.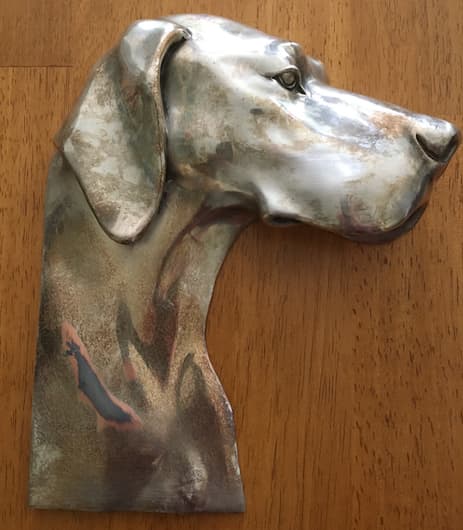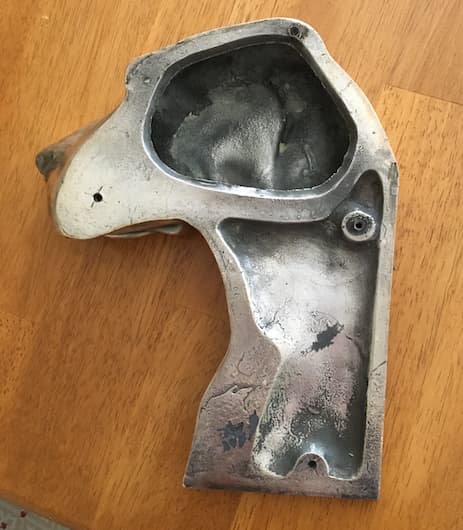 We are at a loss for guidance with this. If there is no value to the object, we need to find the right home for it, as its beauty would be appreciated by a dog owner.
Thank you.
Barbara W
[last name deleted for privacy by Editor]
- Toms River, New Jersey
---
October 2020
A. Hi Barbara. I would have guessed this to be nickel plated cast iron; but if it's non-magnetic, I guess I guessed wrong :-)
This is much prettier and far more detailed than anything I quickly saw in a Google image search, so I'd start with a good antique dealer and see what they say about it's value as an art work. If an antique dealer isn't impressed, you could take it to a "We Buy Gold" store to find out what it is made of; I'd be absolutely shocked if it was cast silver rather than brass but you never know.
I would not refinish it; leave that to the next guy since it looks more realistic as is.
If you want to give it away for free, put it on freecycle.org; if you want to try to sell it, you've surely heard of e-bay, Craigslist, Etsy, Facebook, etc.
Luck & Regards,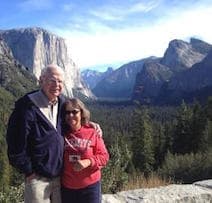 Ted Mooney, P.E. RET
finishing.com - Pine Beach, New Jersey
Aloha -- an idea worth spreading