Not a lecture hall but a roundtable with a seat for you!
60,000 topics spanning 36 years. Education, Aloha, & Fun
topic 61158
Chrome plating and black anodizing on aluminium
October 11, 2020
Q. Hi everyone,
I have a question with all professionals available at finishing.com
My Question is I want to anodize aluminium in CP finish (chrome plated) and also anodizing black matte finish on aluminium material.
What are the requirements? I want to do it myself on commercial basis, but start from trial basis. I need help from all professionals.

Need help for this procedure I really want to work and seriously interested in this work.
Thank you in Advance.
Haffiz Waqqas
- Lahore Pakistan
---
Digital version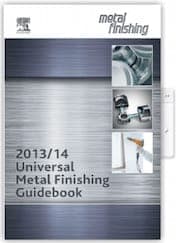 (No longer published, but a copy is on Academia.edu)
Download it before it disappears.


October 2020
A. Hi Haffiz. I'm not sure that I understand. Are you trying to selectively do both chrome plating and matte black anodizing on different areas of the same piece? It can be done; but it is not easy and it requires very good masking materials and methods.
Are you talking about hard chrome plating or decorative nickel-chrome plating? See our Introduction to Chrome Plating if unsure. You can also see our Introduction To Anodizing to gain a general understanding of that subject.
Then you can move on to the Metal Finishing Guidebook which has chapters on anodizing and on both types of chrome plating. Please tell us what components you wish to chrome plate and anodize and why because it may be possible that there is a better way to achieve your goal.
Luck & Regards,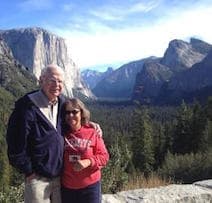 Ted Mooney, P.E. RET
finishing.com - Pine Beach, New Jersey
Aloha -- an idea worth spreading
---
October 19, 2020
Q. Hi Sir.
I need to anodize aluminium in chrome plated finish and black Matte finish -- both are separately not in combination so I need the formulas to anodize black Matte finish
And also need formulas to nickel plating like chrome finish, also need gold finish like gold on Aluminium materials, sizes from 200 mm - 3000 mm sizes please reply.
Haffiz Waqqas
- Lahore Pakistan
---
October 2020
A. Good luck Haffiz, but 'formulas' are 1% of what is needed to get into the anodizing and electroplating game :-(
Please pick one of the several finishes you are interested in, for example black matte anodizing, read the "Intro to Anodizing" that I suggested, and then list the process sequence which you intend to follow (the steps you will go through) and there is a good chance that people can tell you what chemical formulas to put in most of your vats. After you have successfully prototyped black matte anodizing, people can discuss what you would want to do differently to obtain a dyed gold color instead.
Aluminum can also be nickel plated or chrome plated or gold plated if that's what you want, but it's a much different process than anodizing and dyeing.
What kind of item is it that you want to black matte anodize? What aluminum alloy will it be made from? Generally, what do you know about anodizing to date? Are you quite sure your interest is in "matte black anodizing" and not "hardcoat anodizing"? Thanks!
Luck & Regards,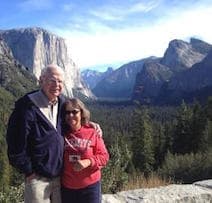 Ted Mooney, P.E. RET
finishing.com - Pine Beach, New Jersey
Aloha -- an idea worth spreading
adv.