Education, Aloha, & Fun
A roundtable with 60,000 topics and a seat for you
topic 61151
Rack/basket material for Iridite chromate conversion coating
September 14, 2020
Q. I need to build some custom plating racks for iridite baths,
What metal can I use to build them with that won't contaminate the bath.
Fraser Wilson
- Ville saint-laurent, Quebec, Canada
---
September 2020
A. Hi Fraser. 304 or 316 stainless would probably be fine.
But for the benefit of newbies trying to learn from the conversations, we should note that the Iridite process (a trade name for Mil-DTL-5541 [link is to free spec at Defense Logistics Agency, dla.mil] chromate conversion coating of aluminum) usually involves immersion is a sequence of alkaline cleaning, alkaline etching, and desmutting tanks before the Iridite. The desmut can be a number of different chemicals depending on the aluminum alloy you are processing. So while stainless is likely fine, there is a chance that aluminum or titanium would be a safer bet; aluminum would cost less, titanium more.
Another alternative would be to use plastic (PVC or polypropylene), or if high strength is essential, plastisol covered steel. I'm not clear on whether the parts would be delicately racked vs. dumped & jostled into baskets, sharp edges and all, which would be tough on plastisol coatings.
Luck & Regards,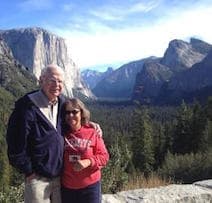 Ted Mooney, P.E. RET
finishing.com - Pine Beach, New Jersey
Aloha -- an idea worth spreading
---
September 14, 2020

Thanks Ted,
Your info was very useful.
The cleaning sequences you mentioned would be used and the rack would be dedicated to certain parts and not a basket.
Fraser
Fraser Wilson
[returning]
- Ville Saint-Laurent, Quebec, Canada