Not a lecture hall but a roundtable with a seat for you!
60,000 topics spanning 36 years. Education, Aloha, & Fun
topic XXXXX
Economic Stainless Steel grade to make dumbbells/ good corrosion resistance
August 13, 2020
Q. Hi all,

I want to make dumbbells using Stainless Steel (SS hereafter).

I want to avoid chrome plating as was previously using AISI 4140/EN19 (here is the process, harden it to achieve HRC 40-42, machining, hard chrome plating).

Need good corrosion resistance.

Welding if possible with any economic grade. 200 and 400 series have poor weld-ability. (This part can be switched with bolting though)

Achievable HRC 30-35.

Please help me select a SS grade. 431 is in my mind.

Thanks in advance,
Gunjan.

Gunjan Soni
- Vadodara Gujarat India
---
August 19, 2020
A. Stainless steel is about 5 times as expensive as carbon steel. So if you want to make a set of stainless dumbbells for yourself as an experiment, that's fine. But if you want to sell them you will find that there is very little market for dumbbells that would cost 5 times as much and be functionally equivalent.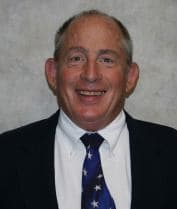 Tom Rochester
Plating Systems & Technologies, Inc.

Jackson, Michigan, USA