60,000 Q&A topics -- Education, Aloha, & Fun
topic 61139
Manual anodizing versus automation
July 29, 2020
Q. Hi Ted,
I have been asked to evaluate the pros and cons of automating a soft anodising line for the processing of aerospace components that we have previously processed manually with great success. The job was sub-contracted to an automated line. Some of the parts from the automated line were found to corrode in service, an issue that did not present itself when we anodised them manually. I am aware that the capital cost to us of this would be high, there would be manpower advantages, and perhaps cost savings in the long term. However, the quality cannot be maintained with the automated line that was seen with the manual approach. In yours, or the readerships, opinion, could I legitimately argue that the differences in quality could be due to the automation? Although perhaps in theory giving a more consistent product, it would be less able to cope with variations in alloy, contamination prior to cleaning, etc., that would occur with any process over time, that could be spotted and adjusted for by an experienced manual operator. Any thoughts on this would be welcome.
Thanks and best regards,

Mark Lees
- A covid-free rock in the Irish Sea.
---
August 2020
A. Hi Mark (I hope you see this; your email address is 'unroutable').
I spent most of my career automating plating & anodizing lines as a plating equipment engineer. But that doesn't qualify me to answer your question because quality is a management issue, not a facilities issue.
Consider the many threads here over the years bemoaning how difficult color consistency is in anodizing, all the more so with the high strength alloys like 7075. And then Apple decides to make the iPhone 6 from 7075 and proceeds to make millions of absolutely identical units without regard to "variations in alloy, contamination prior to cleaning, etc." Clearly, Apple has an advantage over mom & pop, but their management philosophy was also key.
At the other end of the spectrum, I did some consulting for a plating job shop whose QA manager spent all day every day in his air-conditioned office in front of several computers running all sorts of SPC programs, and printing out reams of paper. In one case he was struggling to solve the question of why his automated nickel barrel line produced good parts, then random batches of largely bad ones ... whereas 15 minutes out on the line revealed to me that the barrel rotation device on the electrocleaner was poorly adjusted and some barrels did not rotate for electrocleaning, a situation that had gone on for many days :-(
Were the loader/unloaders poorly trained in not telling anyone, or poorly motivated to do so? Or was this observation up to the plating foreman? Or was the problem a lackadaisical maintenance department ... or an out-of-touch QA manager? Regardless, it was a management problem, not an automation problem.
The fact is, if your company's motivation for automation is quality improvement, automation can improve quality not reduce it. If the motivation is reducing labor hours, it will reduce labor hours but quality will probably suffer, partially because the remaining employees may feel they are chattel you haven't figured out how to dispose of yet. Automation can improve consistency and thereby improve quality, but responsibility can only be assigned to people, it cannot be assigned to machines. When the machine isn't producing quality parts, it's not the machine's fault, it's somebody's responsibility :-)
Luck & Regards,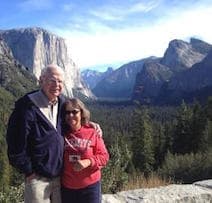 Ted Mooney, P.E. RET
finishing.com - Pine Beach, New Jersey
Aloha -- an idea worth spreading
---
August 3, 2020

A. Mark

Process control is what allows you to repeatedly and consistently produce acceptable product. Process control is all about reducing variation in inputs to reduce variation in outputs. "Some parts corroding in service" is a lack of process control, not an automation issue. Ted's example of the Apple iPhone makes a case for process control.

Automation can minimize the variation in some of the operator-controlled parameters, i.e. immersion time, operating temperatures, transfer time, ramp, voltage/current settings. Maintaining solution chemistries introduces variation in sample size, solution sampling technique, titration technique, etc. The solution control process relies on manual inputs such as performing it as scheduled, recording results (correctly), and acting on out-of-limit results in a timely manner. It is every bit as important.

If you are a job shop (limited production), I would stay with a manual operation. It offers the flexibility in processing where there is significant variation in the incoming product and process requirements. Automation is advantageous when you have higher volume of the same (or similar) product with limited variation amongst parts, i.e. all sheet metal or all turned parts, and limited variation in process requirements. Alloy would not be a concern as you could group loads based on alloy. Incoming cleanliness variations (inspection) can be addressed prior to introduction to the automated line.

To answer your question, automation is not part of root cause for the poor quality. Shop culture might be.


Willie Alexander




- Green Mountain Falls, Colorado





---

August 4, 2020

A. Mr Mooney's answer is, right on. My short answer would have been, "it depends on whether production or job shop." I recall being involved some years back when one of our Air Force overhaul facilities wanted to add automation in their proposed new shop. It was plainly a job shop, 100's of different kinds, shapes, alloys, thickness, etc. Automation was a disaster for them (at great government expense.) Another race car parts shop, with theoretical school boy engineers, set up automation, I was called in after the fact,I showed them they could increase production 5 times if they turned off the automation and run the hoists manually. Heed Mr Mooney, but be careful, think.

Robert H Probert




Robert H Probert Technical Services





Garner, North Carolina






---

August 4, 2020

A. The temptations of automation are obvious. Higher throughput, reduced labour costs, consistent product etc.

Once the system is installed, the temptation is to first reduce manning levels which is probably ok. But then when the skilled operator leaves, why do we need a skilled man when we have de-skilled the job? And all goes well until one of the many unseen variables turns up. Possibly a batch of parts with one of a wrong alloy, a new spec is called or parts require special jigging and there is no longer someone on the payroll who will either notice the problem early or know how to solve it.

Automated plant can be great but it can produce rubbish at a frightening rate




Geoff Smith




Hampshire, England




---
August 6, 2020
A. We have two independent anodizing lines; one of the "automation" type, other one "manual". Automation line was installed by Italian company 3 years ago. Manual line was installed more than 10 years. By the way I have been working at this plant more than 10 years :)
So I have enough experience for comparison both lines. Absolutely, I prefer automated line in spite of some disadvantages and risks. I full agree with Ted. Up to me, key word is here "maintenance" (mechanical, electrical, chemical). If you pay attention to these triple maintenances and good survey the automation system, then you will see quality anodized products, more homogeneous production, less water/chemical consumption, cleaner rinse/process baths, etc. To get rid of human power in anodizing/plating jobs is very important to me.
Alaattin Tuna
- TURKEY Sakarya
---
August 18, 2020

Thanks to you all for taking the time to answer my question.
I have put a report together, (hopefully balanced), with my thoughts and your advise. at our site we would not be able to just simply plug an automated line into our current operation. It would have to go in different part of the site, require it's own energy and water supplies, as well as it's own rinse cleaning and effluent treatment equipment. So the savings that some envisage evaporate very quickly on those grounds alone.
As to quality, from all your comments, it appears that there is not much to be gained relative to our current manual operation.
So, my gut is to stay manual, and make good use of our well trained platers.
Thanks again
Mark

Mark Lees
[returning]
- A still covid free rock.