60,000 Q&A topics -- Education, Aloha, & Fun
topic 61136
What is this mystery "electroplating over paint" process?
July 23, 2020
Q. My name is Andrea and I am an aspiring watchmaker.

I came across this website, finishing.com, and I was hoping you could spare a minute of your time as I had a burning question that I haven't been able to resolve and thought that you might have some insights?

I am currently working very hard to design a line of wrist watches and I would like to produce these with a gold finish. I would love to create something that is affordable and built-to-last. Being affordable means that solid gold is ruled out and I fear that any type of gold-plating will eventually tarnish or worse, wear down over time.

I discovered a company [name deleted by editor] that claims to produce gold jewelry that will never wear or tarnish. You can do absolutely everything with their pieces and apparently they stay as good as new. I emailed their team to ask them how this was possible and this was their response:

"We use 316 L stainless steel. First the steel is degreased and sanded. Then a stainless steel primer is applied. Once the coating is completely dry, an oil based paint is finally applied (this step is where the colour is defined). The last step is an electroplating process that forms a thin homogenized metal coating cover. This plating is what guarantees corrosion protection and abrasion resistance by adding metal with untarnishing properties."
I am not a metals, finishing or production expert so I am not sure how regular plating works but I was wondering if you thought there was something new and inventive in the [name deleted by editor] process that may be worth looking into as I might be able to apply a similar process to my watches?
Any insights would be most helpful!
Thank you,
Andrea Van
- Los Angeles, California
---
July 2020
A. Hi Andrea. The 316L stainless steel base is essentially corrosion-proof and rustproof because 316L is very good stuff. The shiniest, most durable, best item in your kitchen is probably 316 or 316L stainless steel. So by all means make your watches from 316L.
But trying to decipher sales pap is a waste of time. Its intention is always to induce you to buy, not to technically inform you, so sales pap bamboozles you with distinctions without a difference, etc. And if you were successful in collecting info from here and there, piecing it all together and figuring out exactly what they are offering and exactly how they are doing it, you could be accused of crowd sourcing industrial espionage :-)
(This isn't meant to be serious, but actually they are very strict rules about the steps are permitted and forbidden in reverse engineering, which you would need to think about if your product became a great success and impacted their business).
So, although I've never heard of electroplating as a final protective coating over paint, I'm not going to trouble myself much to try to figure it out :-)
But it is generic knowledge that the best way to get a long-lasting gold look is by PVD coating with titanium nitride because it looks very similar to gold and it is an extremely hard and abrasion resistant surface. Go to a hardware store and look at their gold colored drill bits; they are titanium nitride. Lots of watches are done with titanium nitride and similar PVD coatings. At high volume it is not expensive (after all, they can afford to coat cheap drill bits with it) ... but the application equipment is expensive, with the result that it's not suitable for low volume applications. You probably will need to know how many you plan to make and how much capital investment you are willing to make before we can help you decide what processes may be applicable.
Luck & Regards,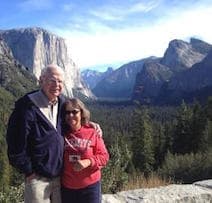 Ted Mooney, P.E. RET
finishing.com - Pine Beach, New Jersey
Aloha -- an idea worth spreading
---
July 23, 2020

Thank you for your insightful reply.

Just a quick note that I originally asked the question regarding the coating to the company in question as I was contemplating purchasing their product as a genuine customer. In fact, I have since made my purchase and I am very happy with the result.

It was an afterthought as to whether it could be applied to my products which are different and would not compete with the company in question.

As such, I think that "industrial espionage" is not relevant. It's merely a case of seeing how someone is doing something in one industry and applying it to another which I believe is progress and should be encouraged :)

Besides, if a company has discovered a truly innovative process, there is always the option of applying for a utility patent for protection.

Andrea Van




- Los Angeles, California





---

July 2020

A. Hi again Andrea. I apologize if you feel I implied you did anything questionable :-(
This site couldn't even exist if there were anything wrong in asking questions; and people are certainly welcome to ask suppliers about what they are supplying; in the very unlikely case that a supplier were to reveal too much, that would be on them anyway.

My periodic "crowd sourcing" reminder was poorly placed. It was really just a reminder to readers that this is a "no-registration required" site and, especially with regard to non-USA readers, the editors have no good way of verifying that names are real and knowledge was legitimately obtained ... so we sometimes must refrain from posting certain answers unless we recognize the poster, or they can say where they got it from, and in no case can we actually guarantee that information posted here is either correct or that it can be legitimately used license-free :-) Luck & Regards,




Ted Mooney, P.E. RET




finishing.com - Pine Beach, New Jersey




Aloha -- an idea worth spreading