Education, Aloha, & Fun
A roundtable with 60,000 topics and a seat for you
topic 61126
Brush plating of automotive panels
June 10, 2020
Q. Hi,

I'm working on a classic Jeep restoration and thinking a unique and visually appealing coating for the steel body would be electroplated copper with a chemical patina applied. It should be relatively straightforward to prep the metal for clean adhesion of the copper, but the size of the body poses a challenge. I suspect that brush plating would be a great application in this case as I only want to apply copper to one size of the panel and over a large area (but minimize electroplating solution volume for a one time use). I am fairly comfortable designing electronics, fabricating, and am a chemist by trade so I feel this is something I could take on. Do you have any recommendations for whether brush plating would be feasible, and whether acceptable thicknesses could be obtained that would hold a patina and smooth out underlying imperfections?

Great site, and thank you for all the guidance you provide to us readers!
Jeff Ehrhardt
- Chapel Hill, North Carolina, USA
---
June 2020
A. Hi Jeff.
1. Yes, brush plating can be done on large expanses like that. Large domed roofs in public spaces have been brush plated.
2. You can minimize the volume for one-time use, but the solution is consumed, and you need to have enough to do the job :-)
3. Suitable thickness is absolutely possible; brush plating is used to build up drive shaft bearing areas of ships in-situ,
4. But, no, plating will not "smooth out underlying imperfections".
Nothing is as easy as it sounds, so practice on a scrap fender before you try your car. And send us pics when you're done :-)
Luck and Regards,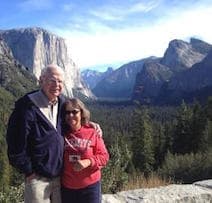 Ted Mooney, P.E. RET
finishing.com - Pine Beach, New Jersey
Aloha -- an idea worth spreading
adv.
Brush plating equipment, chemicals, and supplies from Gold Touch